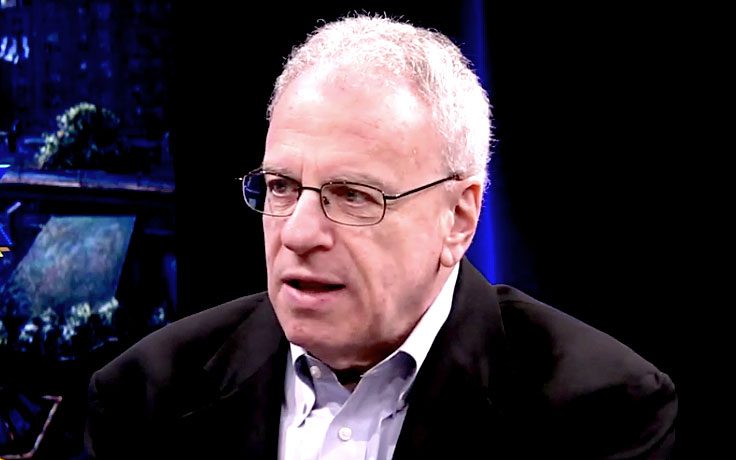 Assemblyman Jeffrey Dinowitz, above, was  screamed at, threatened and even called a 'motherfucker' for sponsoring a bill aimed at ending New York's policy of allowing religious exemptions from vaccine requirements.
Amidst chaotic scenes on Friday in the state Capitol both houses of legislature – and eventually Governor Andrew Cuomo — passed a bill that banned the exemptions.
According to The New York Post, which carried the headline "Anti-vaxxers lose minds after religious exemption bill gets pushed through", one man in Orthodox Jewish garb, who was fuming in the gallery with others – many of whom had children with them – yelled at Dinowitz:
We'll be back for you Jeffrey!
"Motherfucker!" screamed another, "Shame!
According to this report, a group called Parents Against Vaccinations were involved in the protest. One woman said:
The government does not have the right to interfere with my personal religious beliefs. We will not vaccinate. What's going to happen is we're going to either home school or we're going to move out of state.
The lawmaker said he was disappointed by the hooliganism exhibited in the Assembly chamber but was said he was hopeful that the anti-vaxxers would "calm down" and:
Be a little more civilized. I don't ever remember in all my years here, the screaming in the Assembly chamber and the disruption in the Assembly chamber – people yell and scream outside and that's fine, that's fine – but the disrespect, not to me … Forget me … to the institution, to all the members of the state … was frankly a disgrace.
He added:
And these are the religious people?! Shame on them. Shame on them.
Dinowitz and other lawmakers remained calm during the mayhem, but were on edge as they recessed for the day.
Dinowitz said afterward:
I'm sure the hallways are very dangerous for me right now. I think it's very sad that people who are up here in the name of religion were acting anything but. Judging by the way some people behaved and judging by the threats that we heard from some people, it would be prudent to exercise some caution.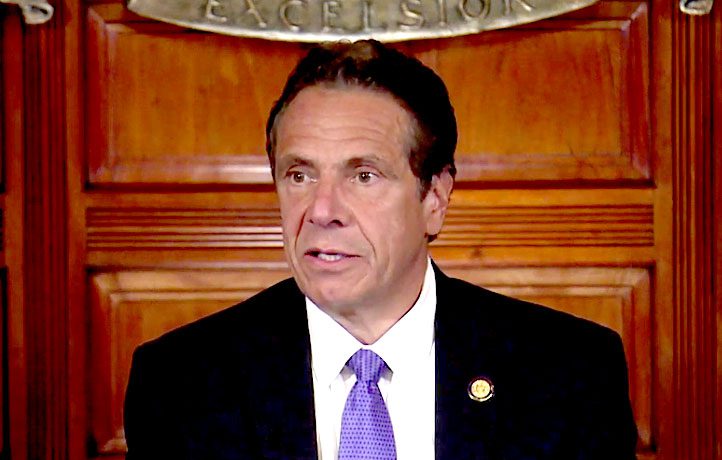 Cuomo, above, wound up signing the bill into law just hours later. He said in a statement:
The science is crystal clear: Vaccines are safe, effective and the best way to keep our children safe. This administration has taken aggressive action to contain the measles outbreak, but given its scale, additional steps are needed to end this public health crisis.
The vaccine problem was witnessed first-hand on Thursday at two schools in Williamsburg, which had to be closed by the Health Department for allowing dozens of unvaccinated students to attend classes, according to officials. Williamsburg is inhabited by tens of thousands of Hasidic Jews of varying stripes.
Cuomo said that while he understands and respects the right to freedom of religion:
Our first job is to protect the public health and by signing this measure into law, we will help prevent further transmissions and stop this outbreak right in its tracks.
Dinowitz's bill had been approved by the Democrat-led Assembly by a 77-53 vote, though the tally was unofficial. The legislation will end non-medical exemptions for vaccines statewide.
Dinowitz explained:
This bill was never about religion it was about public health, as I said on the floor. It's going to protect children's health and we'll never know which children don't catch a terrible disease, but we know for this bill it will protect children.
Hat tip: Antony Niall