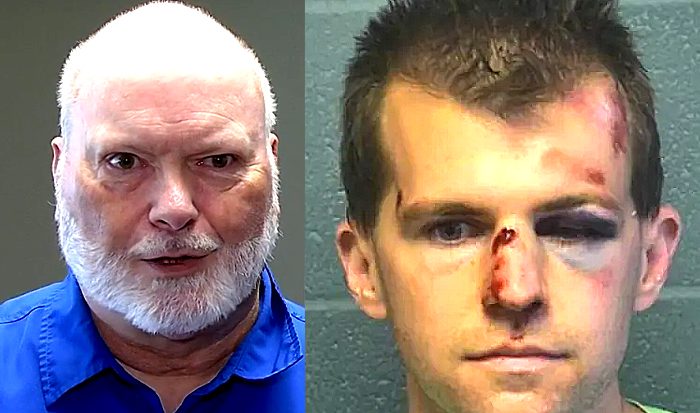 FOLLOWING the beating up of former youth pastor Michael Coghill, 33, by a father who claimed to have seen his nine-year-old son being touched inappropriately, a local church congregation in Oklahoma led by Marti Kessler, above left, held a prayer vigil this week for Coghill.
The incident gained national attention after the minister's arrest by Oklahoma City police last week. Police said the parent had video evidence of the alleged crime.
Kessler, of Choctaw Church of Christ, told News9 ahead of Tuesday's through-the-night vigil that:
Knowing his character and his work here, no way, how could this happen?
Coghill worked at Choctaw Church of Christ for five years before taking on the post of "Discipleship Minister" at Lakehoma Church of Christ in Mustang fter the altercation which left Coghill with head and facial injuries.
Kessler said he could not believe it when he saw Coghill's bruised face on the news.
Like it was a sick joke of some kind. I couldn't believe it, thought somebody had doctored the picture.
Coghill's neighbors were left in shock and concerned for their children.
Neighbor Lisa Ward said:
There's hardly any words that are camera appropriate. It's just sickening.
But Kessler claims parents in his congregation have showed support for the former minister.
They keep coming to me saying, 'We talked to our kids because our kids were in the youth group when Mike was here,' And they all say, 'No way, no how.'

My hope is there's something, some kind of evidence, that in the end will prove Mike's innocence.
• Please report any typos/errors to barry@freethinker.co.uk
If you'd like to buy me a cup of coffee – and boy, do I get through a LOT of coffee keeping this site active – please click the link below.
I'd love a cup of coffee