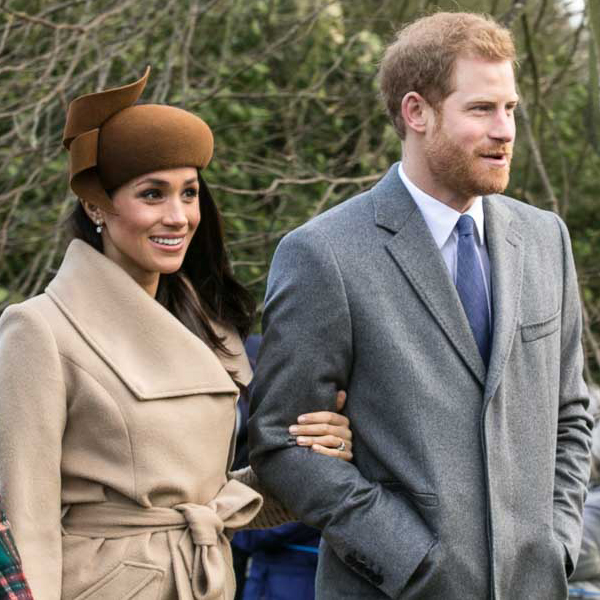 The romance between Prince Harry and Meghan Markle is just like a fairy tale–if the princess-to-be had starred in a cable television program and a couple of Hallmark movies. Of course, in this fairy tale, the princess-to-be is also divorced. She has already sworn to be faithful to one man until her death, and she has reneged. This makes hers a perfectly modern fairy tale. Where the older fairy tales emphasized chastity and faithfulness, the story Ms. Markle has told emphasizes that, once in a while, a woman's dreams of trading up do come true.
This is one reason the royal wedding has generated so much interest. To understand why, we must understand a bit of backstory. Ms. Markle divorced her first husband, a film producer, in 2013.  Now, she has married an English prince.  In doing so, she has incarnated the modern fairy tale.
The modern fairy tale goes something like this: If you have the courage to follow your heart, it will lead you to the one who is right for you. The instruction of your heart trumps all other considerations.  If you listen closely to your heart and are sufficiently obedient to its dictates, your relationship with that person will flourish.
Embedded in this myth is an explanation for why so many relationships fail: the people involved simply did not listen closely enough to their hearts, or in some way failed to obey perfectly its directions. The heart is never wrong; therefore the fault must lie elsewhere.
And thus is not only Ms. Markle's divorce legitimated, but also the dissolution of thousands, perhaps millions, of other marriages.
What makes the most recent royal wedding significant is not that it is the first to proceed on the grounds of this modern myth, but that it is the culmination of a story that so profoundly reinforces it. Ms. Markle's  marrying an English prince will seem to millions to be proof that, in spite of all evidence to the contrary, the myth of modern romance is true.
In the older understanding of marriage, of course, the heart mattered less. People married for a variety of reasons, and surely some level of affection was often among them. But, marriage was not seen as the ultimate fulfillment of some romantic fantasy. Once in the marriage, of course, getting out was much more difficult. In the older understanding, divorce was discouraged. Now, it is celebrated as a sometimes necessary step, if one is to follow one's heart bravely.
Ms. Markle's wedding encourage many people to take these impulses more seriously. Watching Ms. Markle follow her heart all the way to a place in the royal family will inspire them to believe that if they too follow their hearts, they will find a better place, a better spouse.
Thoughts of this kind are, of course, just part of human nature. In the past, culture put limits on the degree to which people  could act on them. Their freedom to trade spouses was limited in the interests of the rest of society, especially children. In the age of following one's heart, all such limits have been dismantled.