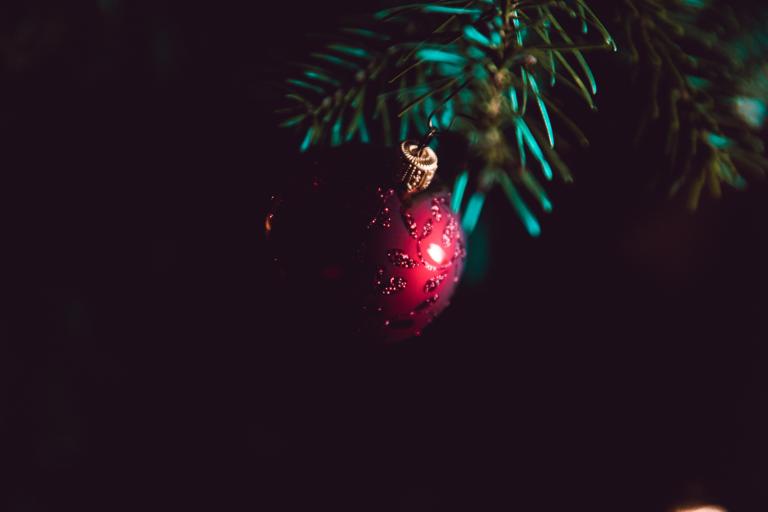 I've been listening to Christmas songs since the beginning of November.
What can I say? I'm a Christmas-er. It's in my blood to go all out for holidays, especially ones that have such a world of their own, as Christmas does.
One song, however, has been nicked from my holiday playlist, and breaks my heart every time I hear it now.
"Where are you, Christmas?" by Faith Hill has stabbed me between the ribs in the uncanny way it has paralleled the shambles of my faith life.
I hadn't realized what the lyrics would do to me until I played it in a habitual pattern I have for my Christmas songs, and when I did hear it, I immediately turned it off. Let me quote a few of the lyrics:
Where are you, Christmas?
Why can't I find you?
Why have you gone away?
Where is the laughter
You used to bring me?
Why can't I hear music play?

My world is changing
I'm rearranging
Does that mean Christmas changes too?

Where are you, Christmas?
Do you remember
The one you used to know?
I'm not the same one
See what the time's done
Is that why you have let me go?
Listening to the song again this year, I was suddenly twelve years old again, remembering the foreign and detached feeling I had to the original feelings of Christmas as being something more than the gifts I wanted. I sang this song constantly, both in and out of the holiday season, sorrowful and mournful over a loss of some of my childhood magic, that magic that believed in the supernatural even when logic demanded otherwise. Playing this song internally, letting the words echo through me with new meaning, I realized I wasn't heartbroken now over the loss of the glitz and glam of the foibles of the Christmas season, but rather over the shaky and unstable reality of my faith.
Losing the innocent view of the holiday season feels much like it does this year living in the Church.
The columns of the once unquestionable tradition, magisterium, brotherhood, featly, and morality that the Catholic Church has boasted the superiority of since its creation have all not only been put into dire question, but have been shown in the darkest levels of hypocrisy and double standards. I have witnessed this not only in the grander scope of the Church at large, fighting each other over doctrine and leaving victims of the worst kind of evil to nurse their own wounds, but also in my personal purview. I was forced to leave my home parish this year after a
blog post
 I wrote set a group of women in my parish leadership to viscerally attack me online–going so far as to accuse me of not knowing Christ because I questioned a deacon's homily, along with much worse things.
"Where are you, Christmas?" sets in a darker tone just what happens in the awareness that comes with change, growth, and knowledge in any part of your life, but especially in aspects of your life with as much authority as faith.
There is a strangeness with change, adjustment, and purification. Knowing the other, outside of yourself, must lead to a season of mystery, fear, and hesitation.
There will be times that the rituals, routines, and amenities no longer dazzle or set at ease as they used to. This is a startling thing, but it is a good thing. It means you can further explore why you have set your roots there, beyond having been born in it–beyond the ritual you were comfortable in and now must question because the aesthetics changed.
It also means you can find new beauty, truer beauty, that will settle deep in the foundation of your soul as something that no one can touch, even when the strangeness comes upon you again.
Image source: https://www.pexels.com/photo/art-ball-blur-bright-298823/