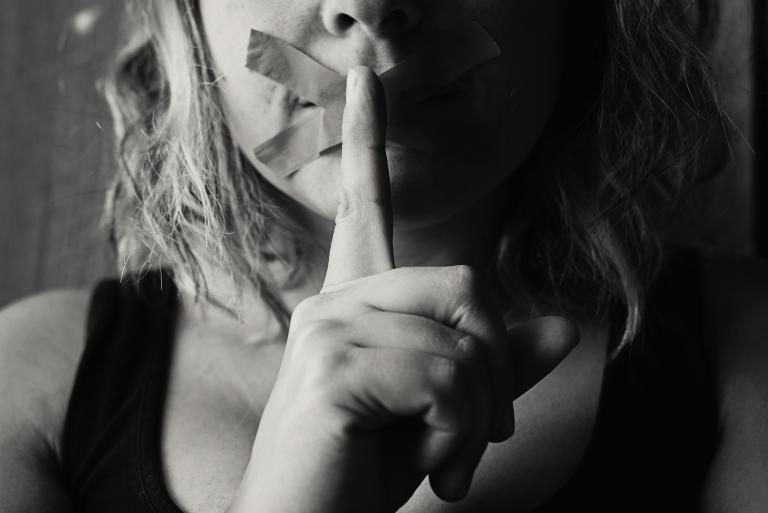 I attended Franciscan University of Steubenville from the Fall of 2011 to the Spring of 2015, majoring in Literature and studying under the various teachers in that department, including Rebecca Bratten-Weiss (who was the victim of a terrible and immoral witch-hunt by that same university that cost her her job), and the recently accused Dr. Stephen Lewis.
To answer your first question, no, I have not read The Kingdom by Emmanuel Carrère (yet; I already have it on hold at my library). To answer your follow-up question, no, I don't need to have read it to agree wholeheartedly that Dr. Lewis had the right to assign that literature, that he was well within his bounds not only as a teacher but as a doctor of literature, and that he has nothing to apologize for.
I have the advantage of having studied under him long enough to know his intent, but even if I hadn't, the uproar over this text is obscene, uncouth, and ridiculous.
There are so many things despicably wrong with those inside and outside the university accusing Dr. Lewis of doing everything but toppling the entire infrastructure of purity at Franciscan University–as if there was such a thing. Take a look at "Alumnae Question Franciscan University of Steubenville's Commitment to Title IX" by Jenn Morson, "Is Franciscan University Scared of Speaking Plainly About Sexual Harassment?" by Mary Pezzulo, "Sexual Moral Relativism from the Religious Right?" by Rebecca Bratten-Weiss, or "An Open Letter to Franciscan: Say You're Sorry" by Emily C. A. Snyder–all addressing the horrendous treatment, cover-up, and outright denial of sexual assault victims and their accusations at FUS. The irony cannot be understated that the same institution that is sending a literature professor to the slaughterhouse for a book addressing sexual issues is the same institution that did not call law enforcement, did not inform parents, and did not do anything except the most meager (and sexist) interviews to handle students (and faculty) coming forward to report that they were victims.
They are, themselves, guilty and more so of the same perverse horror they use against the literature Dr. Lewis assigned.
But let's set that aside for a moment. Even if Franciscan weren't legitimately accused of disgusting, horrendous things against its students, this uproar over a book assignment would still be utterly insane.
Let me put this into a different perspective. I've recently been watching a documentary about the abuses and power hold of the cult Scientology called, "
Leah Remini: Scientology and the Aftermath
", and one of the major efforts of their infrastructure to keep people in their power is the absolute mandate that outside research of their church or anything that speaks ill of Scientology is inherently evil, and banned without question. The members of their "religion" (if you watch the show or know anything about Scientology, you'll know why I put it in quotes) are sated from ever researching anything about their own beliefs because they are forbidden from seeing anything negative, degrading, or exposing about their belief system.
Doesn't this behavior sound familiar?
If Franciscan (and the media outlets that "exposed" this BS as something worthy enough to smear a number of incredibly gifted and intelligent professors) truly believe that the faith and religion of Catholicism is the greatest good, the strongest foundation, the most real faith, and the best divine connection to the Almighty, then how on earth could one text be disgusting enough to merit sending out a letter begging apologies of the Blessed Mother and the Lord Jesus? Are we incapable as Catholic people, with free thought, free expression, free exploration, to read something contrary to our faith without it upending our entire belief system?
How can we call ourselves warriors for Christ if we shrink at the first challenge to our thoughts–because it does not align specifically with a checklist created by those in authority who want to keep us from exploring different perspectives?
If our faith is so magnificent, absolutely beyond reproach, why are we defending it against the world it was created to save?
The ability to approach Christ in His magnificence, His glory as the Son of All Creation, from an infinite number of perspectives, experiences, beliefs, cultures, and understandings, has been a cherished treasure of the missionaries of the Church since Christ rose and commanded His disciples to preach to all nations.
When did we become so afraid of our ability to hold to our faith that reading a text, as adult college students and educational professionals, is suddenly the source and summit of what can destroy two millennias' worth of religion?
Stop hiding behind this Puritanical, authoritarian, fear-mongering defense. True Catholicism holds the greatest of beauties and understanding of the world–and the greatest strength to withstand your fear and paranoia. If you are unable to even address varying perspectives in regards to this faith, then you need to take a closer look at how you regard your faith. Christ walked and talked and ate with those whom the rest of the world didn't regard as being worthy of even setting eyes upon–let us follow His example, and not those too afraid of the world outside their door to even address the possibility of encountering the Divine in the Wild.
Image source: https://www.pexels.com/photo/black-and-white-black-and-white-depressed-depression-568025/