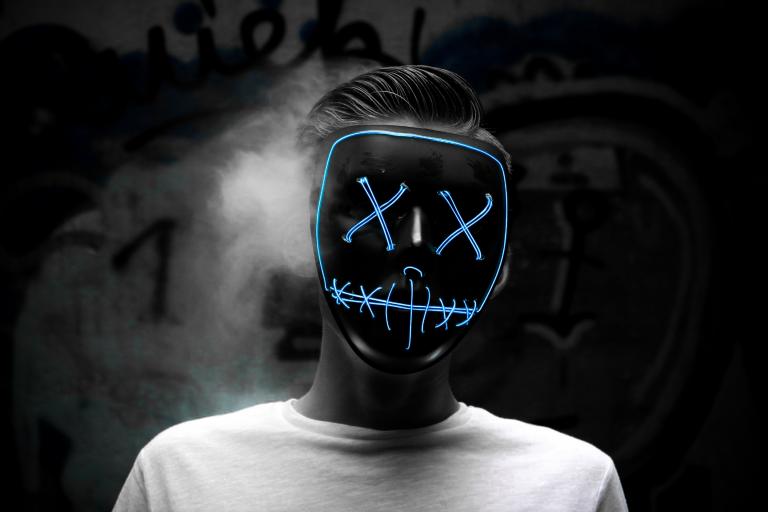 There have been two mass shootings in the US in the past 24 hours.
When speaking to my mom about the state of our country, her automatic response was, "Satan is at work, let me tell you."
A constant theme droned out on the loudspeakers of victim blamers, white supremacists, and the like, is, "Take responsibility for your actions!"
Okay, I'll bite.
Let's apply this precept to everything, shall we?
Even to the horrific, nightmarish refuse of Hell that the US has become.
Stop saying, "Satan is at work."
Satan works, yes, but the evil you see? It only happens because of human participation. This isn't just some mindless, complacent acceptance of a status of events we can't change.
That's bullshit.
We can, and should, change it. And stop blaming our willing participation in the violent violation of the good of the world on a demonic source.
Do I believe those said demons rejoice when we aid them in their quest to destroy what God poured Himself into, His creation, His people?
Yes.
Do I believe that without demonic influence we wouldn't violate God's world?
No. We still would.
Say what you will about the story of Adam and Eve, but I really think we would have rebelled against God and His word in one form or another. Maybe without as much severity as we did under the tempting words of the snake, but we would have.
Freewill is both the greatest and the worst of gifts the Lord could ever have given us, and He knew it.
He gave us freewill with the hope that we would return to Him of our own volition; to be one with Him and hold ourselves to His heart in our love for Him and for others.
But look how we are using it—we have the freewill to embrace love, to plant it, to tend it, to let it grow and heal.
We also have the freewill to take the hand that evil hands us—to fully, knowingly participate in acts of domestic terrorism, of blood-curdling violence, with a smile on our faces because we want to eradicate those different from us.
Stop blaming Satan.
Start taking responsibility.
He wouldn't have the hold he does if we didn't welcome him in with open arms and loaded rifles.
Stop burying your head in the sand, and stand up for your families, your homes. We have a responsibility to end this, for our children, for their children, for the world at large.
Please, PLEASE, for once, care more about our future generations than you do about your own.
We can leave our world better than we found it if we just cared.
The question is: do we care enough?
Image source: https://www.pexels.com/photo/grayscale-photo-of-man-wearing-blue-mask-1311587