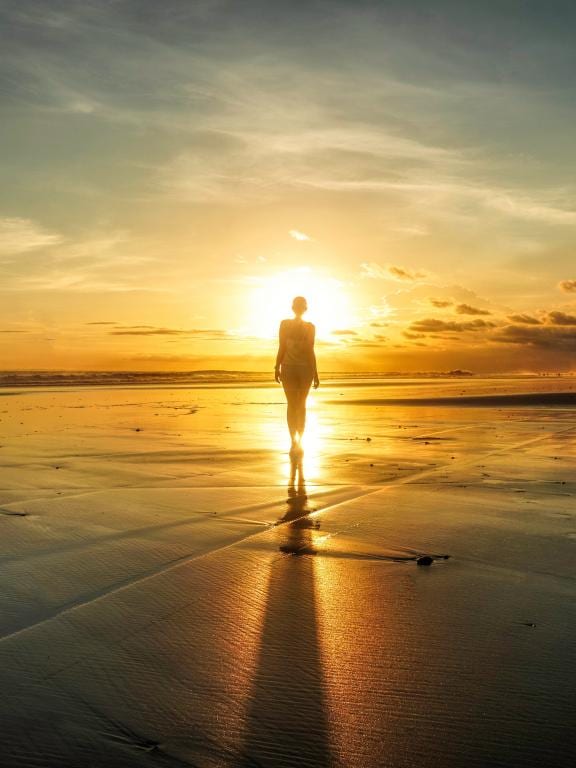 One of my least favorite questions in school come Thanksgiving was, "What are you thankful for?"
Being forced to sit in a circle and listen to all the other boys and girls talk about how wonderful their families are, how thankful they are for them, and finding myself reciting repeated bits of the same words so as not to stick out more than I already did.
I wasn't actually grateful for my parents, or my home. Not that I didn't love them–I still do–but I was very painfully aware of where my life lacked safety, security, tenderness, or love even at age six, seven years old.
At work, I've started the weekly tradition of writing various questions on our big white board–anything from "What did you want to be when you grew up?" to "What superpower would you want?"
When it came to Thanksgiving week, I was conflicted about what to write. The glaringly obvious question made me sick to my stomach. I didn't want to make anyone feel as uncomfortable as I do being asked that question.
Talking it over with my boss, he had a great idea: rewording it to reflect both you and others.
So I wrote, "What is one thing you're grateful for in your life, and what is one thing you're grateful for in other's lives?"
In writing my own answer on the board, I was forced to reflect on that question I've avoided for years.
I've decided to list here, for no other reason than I can, what I am grateful for in my life. It will read like a laundry list, but maybe that's the point. If I have a list, then I have more than just one or two rehearsed answers.
I'm thankful for:
–my online family, filled with fellow bloggers, friends from middle school, high school, college, various jobs, and random intersections in life–you all are wonderful, amazing people who keep me alive and make me feel loved
–my job and my coworkers, who make feel truly appreciated and have given me what I never thought I would find–a job that I love, with people who make me happy to go to be there
–my blog, being one of my long-time dreams that I never thought would become real
–my blog partner, Marie–thank you, dearest, for giving me the chance to write with you
–my novels, those ever-changing, ever-elusive, magnificently capturing and simultaneously frustrating works of creation that remind me why I'm alive for myself and for the characters that have been eked through my heart
–my fandoms–whether it be Lord of the Rings, Spider-Man and Deadpool, Supernatural, Beauty and the Beast, I'm so grateful for worlds where I can truly lose myself and remember why good is worth fighting for
–my inner child–it is a privilege beyond words to start actually knowing who I am, beyond what I was told I was, and I'm falling in love with who I really am, and that's so beautiful
And, as cheesy and self-serving as this will sound, I am grateful for you, our readers.
It is something both incredibly intimidating and liberating to reach out into the vastless void of the Internet and find our words are read, and are at least trying to reach others.
May your day be full of hope, peace, love, even if you're not able to celebrate it the traditional way.
You will always have a home here at The Shoeless Banshee, no matter where you fare.
Happy Thanksgiving Day, all. Blessed be.
Image source: https://www.pexels.com/photo/silhouette-of-woman-standing-on-seashore-2123175/