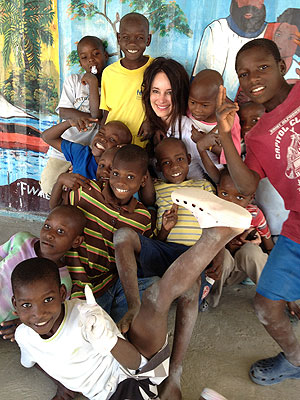 If you're not reading the blog written by actor Madeleine Stowe of ABC's Revenge, you should be.
With a few Hollywood friends, she joins a priest, Father Richard Frechette at his Haitian-run St. Luke organization to serve the people of Haiti. It's a trip she's taken before and her words are haunting as she describes placing her hand on the faltering chest of a malnourished baby or giving a dignified burial to unclaimed Haitians at the morgue.
She writes:
I don't know about things like God, but I've seen faith at work in surprising ways. That maybe we see the intangible by being with one another and reaching out to needful strangers, and by taking their strong hands. They rid us of our own aloneness and they give us much in return. I think of the dead in the morgue and of the living all around us and how they're woven together.
You can read the whole thing at People.com: Madeleine Stowes Final Blog From Haiti : People.com.