These comments are ten-a-penny out on the worldwide interwebs. However, something struck me as so blatantly obvious about this comment (from a Breitbart thread…) that I had to post it: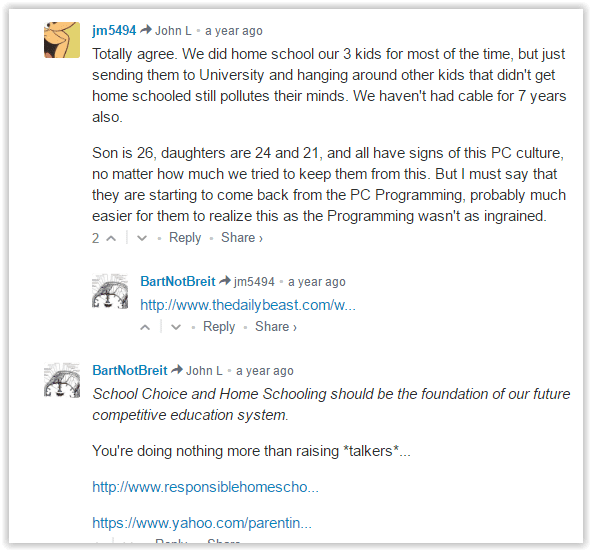 This is a superb example of a sort of invincible ignorance. At the very least, there is no self-reflective critical practice going on. I have children and I teach, and in these roles I try my hardest not to teach conclusions, but to teach critical faculties. This is hugely important to me.
The idea that you could insulate people from the poisonous world only works if you live in an Amish community, but in the modern world, with the internet and, you know, life. Tha said, by denying access to television, and no doubt curtailing of forbidding the internet, you will produce isolate and insulated thinkers.
The problem is that when you release them into the world, they will almost certainly react against their upbringing, I wager.
This is not a case against home-schooling. But, it must be said, there is more chance of poisoning a small cup of water to dangerous levels than it is to poison an entire ocean.