Anniversary today. Here's something someone else wrote:

me: We will name him Henry. Or Charlie. Or O'Shannesy.

Laura: Or Beyoncé.

me: Or Beyoncé. Yes. And when our friends are sad we can leave him at their front door to cheer them up.

Laura: Exactly. It'll be like, "You thought *yesterday* was bad? Well, now you have a enormous metal chicken to deal with. Perspective. Now you have it."
[I highly recommend her book, which is still in the New York bestseller list.]
I'm thinking this – big metal goat: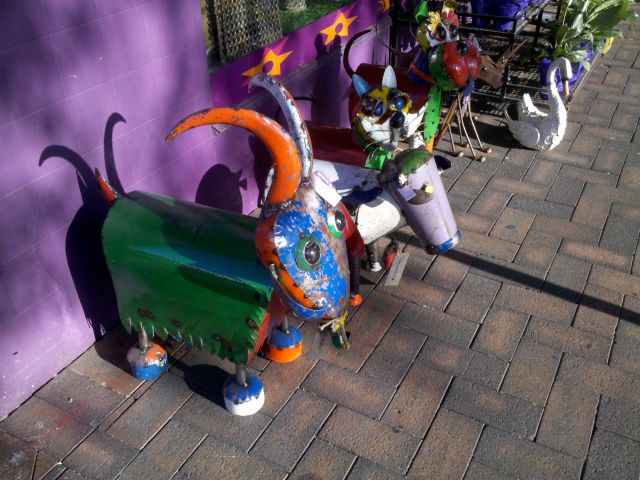 More regular blogging around the end of this week.  
Drive safely over the holidays, please.