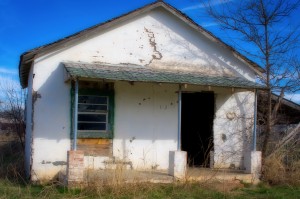 "Dad, I'm transgender."
My head swam as I grabbed the steering wheel tight as if that would steady a swiftly tilting world. My child had told me he was transgender. The words bounced through my skull like a ping pong ball. I did not know how to process this information. I walked out of the church over a year ago when he came out as a lesbian. This is how my child comes out now? Am I really telling this story on International Transgender Day of Visibility?
"How do you know?" I replied. Everything inside of me wanted to say something more affirming. Fear took me over. Fear of what a cruel world would do to him. My former peers in ministry, even the progressive Christians, made our lives a living hell on my way out of the church. Some of them hurt him deeply with their words, actions, and inaction.
"I don't know, dad." He replied, his voice now small and shaken. "I always felt this, I just didn't know there was a word or that word was me."
Fear turned into anger and then back to fear. I was all over the map. There was no breathing or thought, just reaction. It was not based in bias, at least not intentionally. It was seeped in fear of the increased stats of suicide, assault, and legislatures. I did not want this to be his life because they would hurt him.
As we continued driving to my condo so we could have our weekend together I kept denying him his identity. Stupid word after stupid word flowed from my mouth for fifteen minutes. He was so hurt that when we got to my condo he ran for the bedroom and slammed the door. I heard the tears. I paced on the balcony and chain smoked. My world was crumbling. But what about his world?
It hit me. I was afraid of how the world would hurt him. His pain right now was not due to his gender identity, it was my reaction. I hurt my child. My son. My son? I have a son and not a daughter? I have a son and he is in pain. This needs to be fixed. I went to the bedroom and knocked gingerly on the door shortly before opening it. He stared at me with hurt visible all over him.
"If there were ever fifteen minutes I could take back, this would be it. But I can't take it back. All I can say to you is that I was wrong. I'm sorry." That was my start. I continued. "I'm scared, son. I don't know what to do now. So is it okay if we figure it out together? Can I also hug my son and tell him how much I love him?"
We embraced. That was the start of our expedition. We've come a long way the last three years.
About TransParent Expedition
My name is Pat Green. I used to be a minister, but I left when my world crumbled. As I walked away, I went through a deconstruction of faith and entered the secular world. Just when I thought I was getting settled, my son came out as Transgender. This is the journey of a secular parent of a transgender teenager in a hurtful world.
The stories I tell will be on all these subjects. They will be as raw and vulnerable as I can be without hurting my son's privacy. I fully accept and affirm my son and over the years I have learned a lot. Sometimes the stories of deconstruction and parenting will be my stories. Sometimes the stories of others.
Why does this matter? As I take my expedition, I have learned that it is not only the church world that needs to grow in acceptance, but also the secular world. People of faith have ancient books to refer to in order to justify ignorance, hate and bias. The secular world I now belong to has no such excuse, but sometimes there is willful ignorance that harms children like my son.
It is my hope that people who read this blog understand what it is to love someone unconditionally and what it is to deconstruct your faith. There are hurts, frustrations, and dangers. There is also beauty. I cling to the beauty.
In the wake of leaving ministry I have found the beauty in the mess. I am an artist now and have been in 8 gallery shows the last year. This is why there is an art tab. Today, it is empty. In time there will be art there showcasing the beauty of art made by transgender, gender non conforming (non binary) and others who love them. If you are one of those artists or a trans parent, feel free to join me in the celebration of beauty. If you live in the Chicago area, you can celebrate that beauty by going to an art sow celebrating Transgender Visibility at the Center On Halsted.
In closing, if you are transgender or gender non binary, please follow and comment. I know through my son how hurtful allies can be sometimes. I know how deaf they can be. If I ever say something offensive or incorrect, let me know. It helps me, it helps the readers, and it helps my son have a better father.