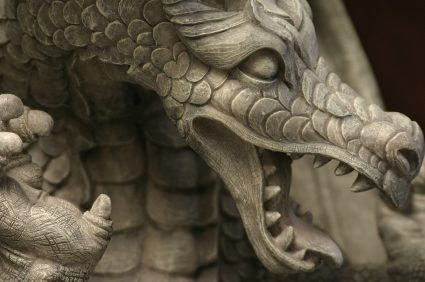 I went to see "The Hobbit: The Desolation of Smaug" with my children last night. I came away with simmering thoughts on Smaug and his family line. Why such great interest in this dragon and dragons in general?
Fascination with dragons is an enduring phenomenon in many quarters. But why? Is it because they personify evil, as in the case of Smaug the "Impenetrable," the "Tremendous," the "Chiefest and Greatest of Calamities" (J.R.R. Tolkien, The Hobbit, Ballantine Books, 1982, pages 222, 226), or as in the case of "the great dragon," "that ancient serpent" of Revelation, "who is called the devil and Satan, the deceiver of the whole world" (Revelation 12:9).
Dragons always fascinated J.R.R. Tolkien, the creator of Smaug and The Hobbit. Tolkien is quoted as sharing in a BBC interview that, "Dragons always attracted me as a mythological element…They seemed to be able to comprise human malice and bestiality together so extraordinarily well, and also a sort of malicious wisdom and shrewdness — terrifying creatures!"
Apart from Tolkien's particular fascination, dragons don't always represent evil. Just think of Puff the Magic Dragon, Eragon's dragon Saphira, or many accounts of Chinese dragons. Sometimes dragons are used to symbolize sheer power, wisdom and cunning, mystery, magic, benevolence, and good fortune.
For those of you who are spellbound by dragons, what fascinates you about them? Does their lure or charm say something about ourselves, our aspirations, our fears, our views on good and evil? Please let me know what's simmering.
This is the first post in a series on dragons.