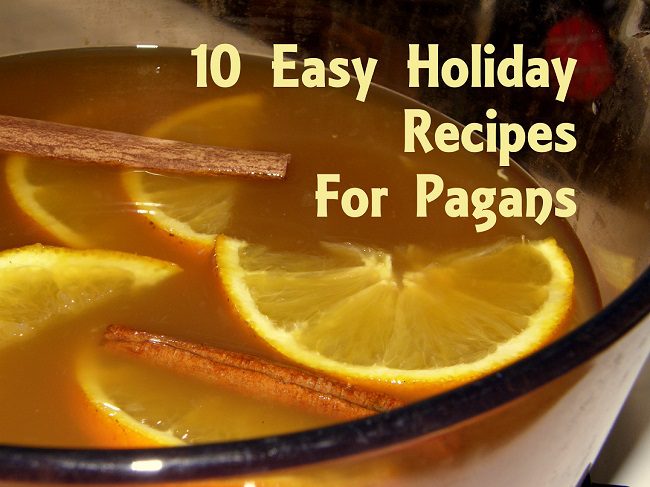 Last year when I wrote my popular Pagan Thanksgiving Recipe Roundup, people kept asking what's pagan thanksgiving? Everyday is thanksgiving for pagans, a beautiful holiday and celebration of the earth and all the bounty it gives to us. I meant the recipes were pagan. Here are some more Pagan friendly recipes. They are delicious eats to place on your holiday table, that also have the added benefit of bringing sacred blessings into your life.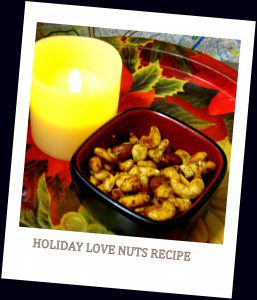 Holiday Love Nuts This is one of my favorite recipes of all time. If you are fortunate enough to make it onto my delightfully nice, or deliciously naughty list this Yule you just may get some. It is a sensual treasure and is very easy to make.
Ingredients
1 lb. Cashews (raw or dry roasted)
½ lb. Almonds or other nuts (raw or dry roasted)
2 tbs. Butter
1 tbs. Orange blossom honey
1 tsp Coconut Aminos or Soy Sauce
½ tsp. Onion powder
¼ tsp Garlic powder
1/2 tsp. Cinnamon powder
1 tsp. Smoky Paprika
¼ tsp. Black pepper
¼ tsp. Salt ( if the nuts are salted already you can omit extra salt here)
¼ tsp. Chili powder
Preheat oven to 250 degrees. Melt butter and add honey and coco aminos or soy sauce. Place nuts in a large bowl. Pour butter mixture over the nuts and toss to coat. Sprinkle the nuts with the remaining ingredients, mixing well to combine. Spread the nuts in a thin layer onto a baking sheet covered with parchment paper. Bake in oven for 15 minutes. Stir, return to oven and bake 10 minutes more. Cool and enjoy!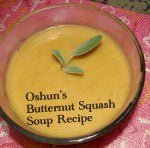 Butternut Squash Soup -Squash finds a way onto many a holiday table. A favorite of indigenous peoples of both North and South America it is said to represent fertility, bounty, and abundance.
Chipotle Deviled Eggs -The holidays are a time for celebrating where we have been and looking forward towards the future with joy and hope. This recipe honors the great serpents of Haitian Vodou Damballa and Aida Wedo. Many cultures use eggs to symbolize new beginnings and this is a delicious way to get yours started.
Maman Brigitte Beet Salad -There have been many holidays and celebrations where I cooked for a large number of people. Each make ahead dish I could prepare was a gift from the gods and goddess, because it gave me extra time to be with my loved ones and more fully enjoy the day. This Beet Salad recipe features deep red colors and will magickally help you to connect with the spirits of your ancestors.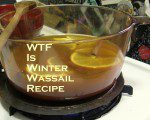 WTF is Wassail
 -I can and do drink wassail from the day the temperature drops below 40 degrees til springtime. I even been known to mix it with lemonade and drink it in the summer too. This recipe literally warms my heart and soul, and I hope you make it often. I just saw a post that said it was even good for atheists, doesn't get any better than that.
Spicy Sweet Potato Salad -When I wrote my first cookbook, The African-American Ritual Cookbook, I considered titling it "101 things to do with sweet potatoes." They dominate the ancestral menu, and so many recipes in the old and new world feature them prominently. Spicy Sweet Potato Salad is a great make ahead recipe to carry you through the holidays. It is created to bring ancestral blessings,vitality and energy.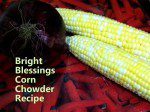 Bright Blessings Corn Chowder -Corn is very often a staple on the holiday table.  Corn has been used magickally throughout the ages for fertility, healing, success, and more. One of my earliest teachers and Pagan friends taught me that fertility can be of the wallet, the mind, or anywhere you need it. Don't limit yourself with traditional definitions when making this sumptuous dish.
Corn Maque Choux –Maque Choux (pronounced Mock Shoe) could possibly derive from the Cajun French term maigrchou, and is similar to creamed corn. Corn comes in many different colors and forms, and is said to be spiritually ruled by the moon. In addition to providing fertility, corn is also said to impart protection and luck to those who partake of it wisely.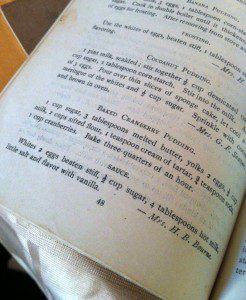 Cranberry Pudding -Many of the recipes I am sharing with you here were treasured favorites of my ancestors. The Yule season is a time for making these recipes, and in that spirit I would like to share with you one of my great-grandmother's favorites. Featured in the Taunton, Massachussets Women's Auxilary Cookbook from 1906. This is a recipe that tastes as good now as it did over a hundred years ago. The instructions are in the accompanying photo (click to enlarge,) and for those wondering I would suggest baking at 350 degrees. Magickally cranberries are said to bring protection and purification.
Marie Laveau Bourbon Bread Pudding– No serious holiday menu would be complete without a serious dessert Marie Laveau Bread Pudding honors the New Orleans Voodoo Queen with a delightful blend of spices and Bourbon. Marie Laveau was the most famous queen of New Orleans Voodoo and she was also said to be an amazingly magickal cook. Create this recipe to bring blessings of protection and success in all you do.
Thanks for taking the time to check out my recipes, I'd love to see your favorite holiday selections in the space below. And if you have enjoyed what you have read here please take a moment to share this post!