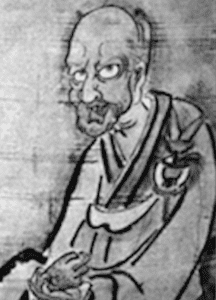 Since the time I first heard Katagiri Roshi present this koan in about 1980, it's been a big one for me. Some koan are just like that. How can you beat, "The true person of no rank, what a piece of shit!"?
This post offers a new annotated translation of this important koan from the classical period of Zen with commentary, verse, and capping phrases. Warning: it isn't easy reading! But it is representative of what we offer here – both through our Vine of Obstacles Zen training group and Zen writings. Both are directed to those who are interested in awakening, post-awakening training, and the subtle dharma that can catalyze awakening and illuminate the post-awakening journey through the dark mystery.
Properly undertaken, dharma study can be a great support for the Zen process. For a refresher on the how and why of study practice, click here. Simply put, take it slow and easy. Don't strain your frontal lobe….
Read the full post here – and please subscribe to our new site while you're at it and you'll also be able to download the pdf of the complete case, verse, commentary, and capping phrases from The Record of Going Easy.