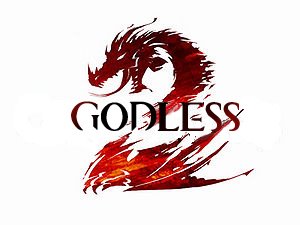 The Godless Guild Wars 2 guild has finally been able to expand its roster and almost immediately it shot up well into triple digits.  Though the land of Tyria is huge, you can't go far without bumping into someone with GDLS after their name.
It's a beautiful thing.
Anyway, for those who wish to participate, I'd love to take a group photo for the blog.  This will take place Sunday, September 9th at 5:00pm EDT at the Lion Fountain in Lion's Arch.  On the map it will be in the Grand Piazza.  The nearest waypoint is the Gate Hub Plaza waypoint.
Hope to see you all there!
---
Godless Guild facebook group.
Codex site where you can toy with profession builds.