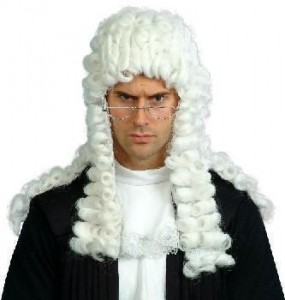 The Pennsylvania Supreme Court has examined the photo ID law proposed and passed by the Republicans of the state.  They are now asking the question of whether or not the best way to handle the microscopic problem of voter fraud is measure that create the much more serious problem of disenfranchising gaggles of American voters.
The Republican party was playing dumb on that question, but it's looking like the courts aren't going to let them.
The Supreme Court ordered per curiam—meaning unsigned by the six justices—that the Commonwealth Court must re-examine the implementation of certain provisions of the law. Commonwealth Court Judge Robert Simpson, who ruled in August in favor of the law, must decide if the way the state presently administers free photo voter ID cards to those who can't get regular state-issued id cards is in compliance with the law—something the state already conceded in court that it doesn't, and can't for good reasons…

But the important thing about the higher court's ruling, as Pennsylvania ACLU legal director Vic Walczak told reporters yesterday, is that civil rights lawyers no longer have to show and prove that the law is burdensome. Instead, the state has to prove the law's current implementation won't lead to disenfranchisement of any voters. Meaning the numbers that have been flung around about whether 100,000 or 1 million voters don't have ID are now hardly relevant—if one voter will be disenfranchised, then the law can't stand for November.
Winning.
Tell 'em all about it, fake news (or listen to Sarah Silverman's take if you appreciate swearing as much as I do).