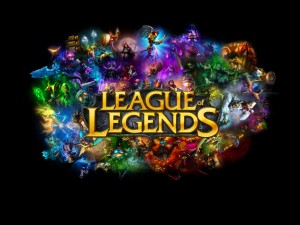 I'm a lousy gamer…I've never played League of Legends.
However, my brother is a huge fan and he has convinced me to play with him some over the holidays.  So I downloaded it.  Of course, I'm going to have to wait until after the gaming fundraiser this weekend to really sink my teeth into it, but I'd like to know if there are any other LoL players out there who'd like to give me some coaching.
Godless gaming for the win!  We need to set up a league of godless gamers.  Maybe over steam?  Whoever spearheads this, I'll help get the word out.