There is now a Steam group for atheists who like to game!  😀  The Godless Gaming Alliance is up and active.  I'm in (here I am on steam), and I hope all you gamers join me.  There shall be League of Legends over the holidays!
Speaking of which, another reader has created a Godless channel on League of Legends (which I've yet to play…maybe tonight).  To access it just perform the following actions…
#1 Click the chat panel tab in the bottom left corner of the client (the middle tab of the three). Select the button immediately above it, "Create or Join a Chat Room"
#2 Type 'Godless' into the field and press the search button. This will join to to the channel.
#3 In order to make this automatic when you log in, select the options button in the top left of the 'Godless' chat channel window.
#4 Select 'Autojoin on Startup'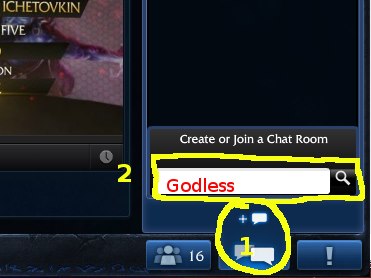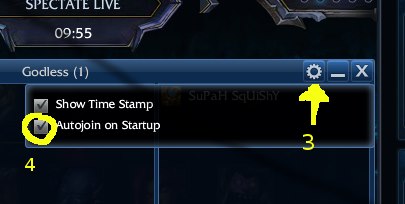 I'm really nervous about diving into LoL, but I shall do it anyway soonish.
And I expect all you godless gamers to swing by the Retro Gaming Fundraiser tomorrow!