At the American Atheists convention, one of the vendor tables was occupied all weekend by one of the most colorful chaps I've ever come across.  On day one the jolly bloke sported Victorian regalia, replete with top hat.  The following day he dressed as Thomas Jefferson.  His name is Dale DeBakcsy, but he went by the name of Count Dolby von Luckner.  He writes a pretty amusing web comic and a history web comic.
At American Atheists he was passing the time by drawing sketches for people, completely for free.  They just told him what they wanted and he drew it.  I requested Iron Man beating the shit out of Jesus.  Von Luckner delivered.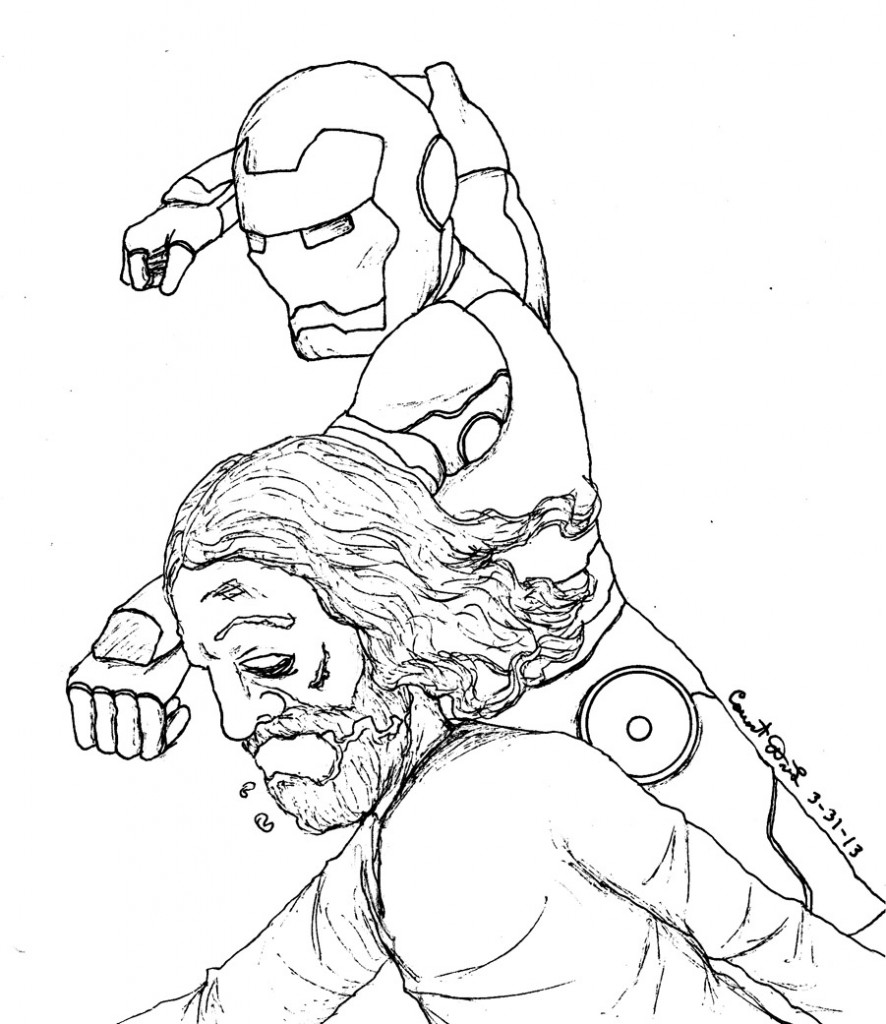 I love how he even managed to make Iron Man look all kinds of condescending even with his mask.  I am so slipping this into a talk sometime.  I've determined that Count Dolby is alright.  🙂
He also wrote an article on graphic novels for the New Humanist recently.  Check it out.