Just this week, Sandy Rios of the American Family Association (as in, Americans who work feverishly to prevent families from forming) was bragging about the coming ex-gay rally in Washington DC.  Oh, it was to be an event for the ages!
Rios confidently predicted that "thousands of ex-gays are descending" on Washington for a press conference planned for today at the Supreme Court. She lamented that when she led Concerned Women for America the media refused to hear "our ex-gay friends" because it "undermined the whole effort of the homosexual lobby."
Thousands!  From among the millions of church-goers in this country, thousands of ex-gays would descend upon Washington, blocking out the sun with their newfound straightness.
Christopher Doyle (heavy on the "Christ"), the man (let there be no doubt) behind ex-gay pride month and the organizer of the rally reiterated the number, and lamented how ex-gays are in the closet for fear:
Doyle told Rios that "tens of thousands" of ex-gays exist but are "in the closet because of fear, shame and threats from gay activists."
Yes, because it's ex-gays that must hide within the welcoming arms of the majority.  Those open gays, who must often fear ostracism from their religious parents, have it so easy.
Well, the appointed day of the rally came.  Behold: thousands of ex-gays: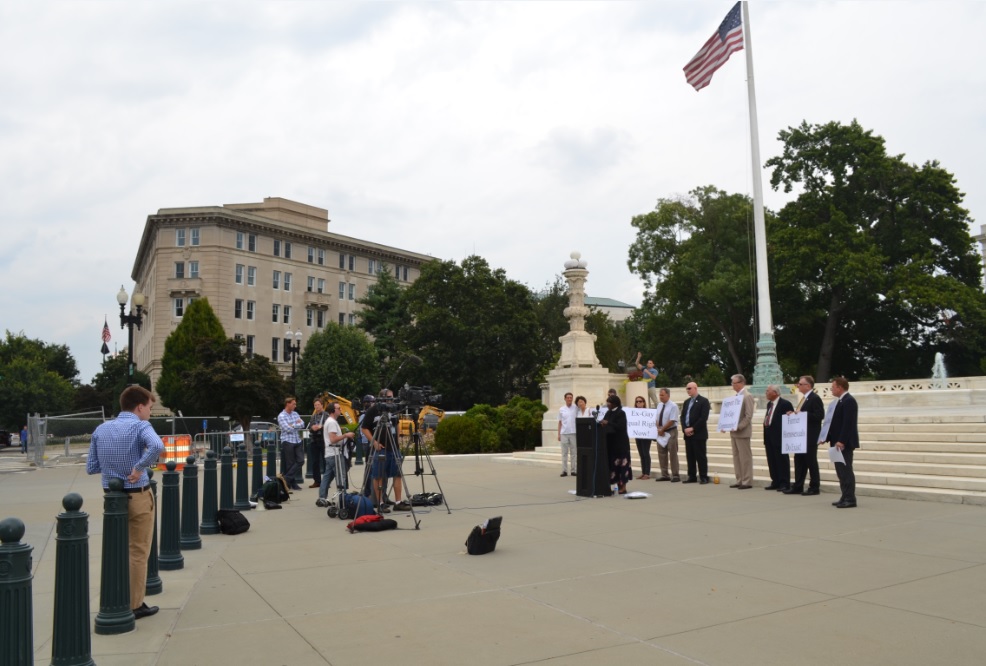 If that looks like less than ten people, not a thousand, there's a perfectly reasonable explanation: because it's less than ten people.
Kind of gives you a whole new mental image when these same people tell you that "Jesus really performed miracles!"
---
My father upon reading this post: "This is so right that it is almost enough to make you think there is a just God."
Almost.  😉