If net neutrality is dissolved it will greatly benefit the rich and their companies (that can already afford speeds necessary to grow their business) and hurt most people (like me) and start-up companies (who will be unable to afford their present internet speeds).  So please take 20 seconds and follow these steps: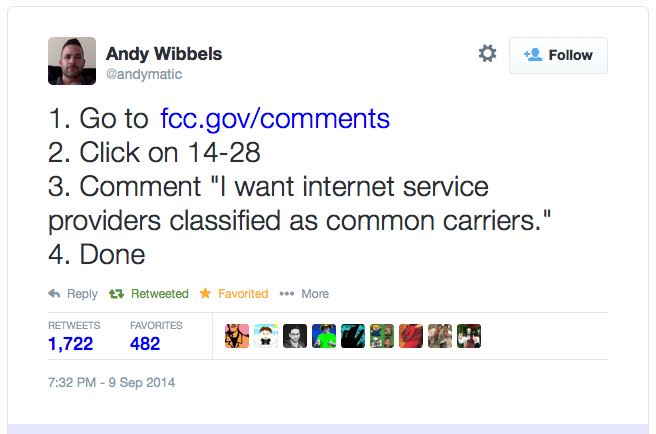 Click here to go to fcc.gov/comments.  Just copy and paste this into the text box: I want internet service providers classified as common carriers.
Be sure to click "confirm" after you click "submit" (it will be in the upper left).  The site is designed in such a way that it's not at all obvious.