Scott Walker, the Republican governor of Wisconsin, tossed out a tweet this morning:
If you like the past 8 years, vote @HillaryClinton. pic.twitter.com/cQEtIgPsEz

— Scott Walker (@ScottWalker) November 1, 2016
And you can probably guess how Twitter, to the delight of Hillary Clinton, is reacting to it.
Walker, in only Republican-happy Wisconsin, is polling at 46%: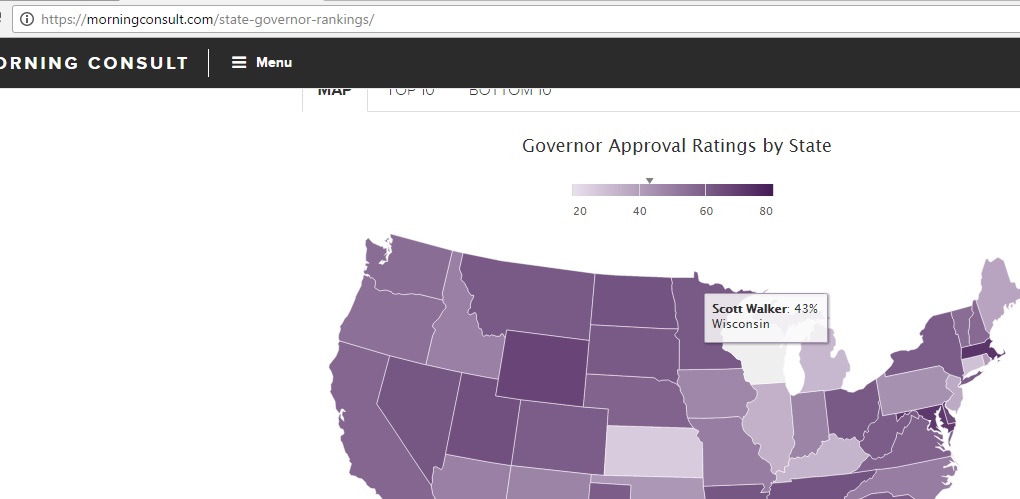 You can bet that nationwide Walker's approval is significantly lower.
Obama, on the other hand, is at 54% nationwide.
Which is why when Trump says, "It'll be four more years of Obama" most of us are saying, "please?".
"It'll just be four more years of Obama."

Please? Isn't his approval rating around 52%-57% right now? https://t.co/aieUJhYEg2

— JT Eberhard (@jteberhard) November 1, 2016