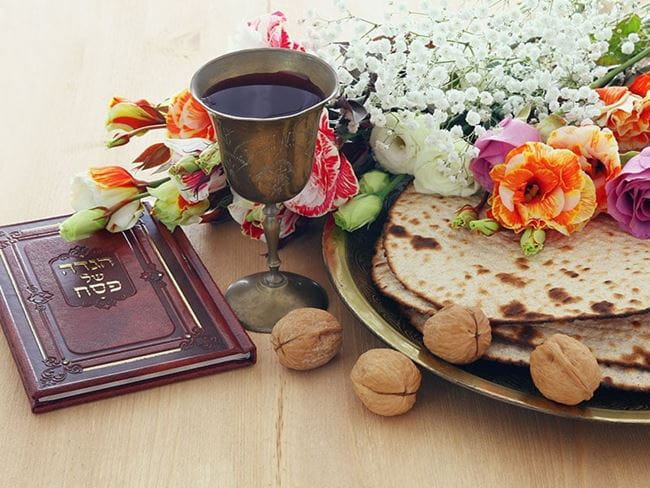 shutterstock.com
By Rabbi Rena Singer
I like to imagine 3rd century Rabbi Yehuda Hanasi, sometimes credited as inventor of the haggadah, as Steve Jobs. I can picture him shimmying into the 3rd century version of a black turtleneck, furrowing his brow, and asking, "How can we design something so beautiful, so simple, so iterative, that every Jew can use it without much experience, for the next 2,000 plus years?"

We don't actually know who created the first haggadah, much less whether they wore turtlenecks, but the Haggadah, as an ancient DIY Seder manual, is remarkably user friendly. Seder means "Order," and the Haggadah, or haggadot in the plural, is the user manual that includes the order of the Passover seder as well as the traditional stories and readings shared throughout the night. Thousands of versions have been published since the third century, each with their own spin. One of the best-selling versions this year is the Seinfeld haggadah.

Looking for some new inspiration? Here are some really great Haggadot for a meaningful seder!

The New American Haggadah by Jonathan Safran Foer
This haggadah is for anybody who wants the seder to feel like a throwback to their liberal arts education. The New American Haggadah includes translation by Nathan Englander and commentaries by journalist Jeffrey Goldberg and author Lemony Snicket, whose real name is Daniel Handler. This is a haggadah for people who experience glee imagining themselves staying up late into the night debating hot takes like "The seder is an exercise in moral optimism." The Haggadah is also designed beautifully; a millennial minimalist aesthetic combined with modern art. Be careful though, it is almost too pretty, and you might feel disappointed when you inevitably spill your third cup of wine on its stark white pages.

The Moss Haggadah
The Moss Haggadah, by David Moss, is less of a usable haggadah, and more of an interactive piece of art to have around when you or your guests get bored of following along with the seder and want something to flip through. The original haggadah combines cut out art, calligraphy, and gorgeous illuminations. You will probably buy the reproduction (unless you happen to be a millionaire and can score one of the rare originals). It makes a wonderful gift. One especially thoughtful piece in the haggadah includes the page in which the text instructs the reader to see themselves as having left Egypt. Moss includes reflective paper so that the reader actually has to look at themselves and physically see themselves in the story.
The Velveteen Rabbi's Haggadah for Pesach
Rabbi Rachel Barenblatt has been capturing hearts on the internet for many years through her insightful Jewish blog The Velveteen Rabbi. She generously provides a free, downloadable haggadah that she has been updating throughout the years (I believe she is now on version 8). This haggadah is simple, yet elegant. It has feminist readings that won't make your uncle roll his eyes too hard. It is contemporary and usable without being pretentious.
The Aleppo Haggadah
This is an awesome haggadah to have around if you think that collecting haggadot is a cool personality trait (like I do). The haggadah is made up exclusively of commentaries by members of the Jewish community from Aleppo, Syria. It includes an overview of the rich history of Jews living in Aleppo, as well as beautiful pictures of Syrian synagogues and rabbis.
The Passover Haggadah, An Ancient Story for Modern Times by Tablet Magazine
This is the haggadah that your aunt sent you because she heard about it on that one Jewish podcast. Self-described as "both proudly traditional and blazingly modern" this haggadah is humorous, nicely illustrated, and blessedly slim. It also comes with an online user's guide that includes kids' activities, Passover themed cocktails, and song recordings. Be warned, however, this Haggadah exclusively refers to God as male. In the context of such a modern and progressive portrayal, this choice comes off as a bit outdated.
Mishkan HaSeder: A Passover Haggadah by Rabbi Hara Person
This is the Reform Movement's brand-new Haggadah. Chock full of contemplative yet accessible poetry, it hit shelves just in time to provide comfort to anyone who is depressed by the idea of a second year of virtual seders. The haggadah places traditional texts next to its poetry. Like many rabbis, the editors of this haggadah prioritize content over brevity with the idea that individuals can pick and choose readings. This is not necessarily a bad thing but may require a little work by the seder leader ahead of time.
Black Lives Matter Haggadah Supplement by Jews for Racial and Economic Justice
So many Jewish organizations create Haggadah supplements that you could use one per year until the prophet Elijah, the announcer of the messiah, shows up at your seder in the flesh. This one stands out in particular because it powerfully and succinctly captures the message of the moment that we all need to hear and recite at our seder: "'Why on this night when we remember the oppression and resistance of Jews should we also think about the lives of people of color?' Because many Jews are people of color. Because racism is a Jewish issue. Because our liberation is connected."
The Maxwell House Haggadah
It is pretty much not kosher for Passover to create a list of best Haggadot and not include the Maxwell House Haggadah. This is the haggadah that many Americans' parents and grandparents grew up with and they still use it because it's tradition. It's so iconic that President Obama used it at his White House Passover Seders. This Haggadah, which was created as a marketing promotion by the Maxwell House coffee company in the 1930s, is small and to the point. It takes you through the seder with little fanfare. Its font and illustrations are old school and therefore charming.
There are almost infinite options for haggadot one could use on Passover. Check these out for new inspiration, but don't be afraid to look widely and find the one that speaks to you!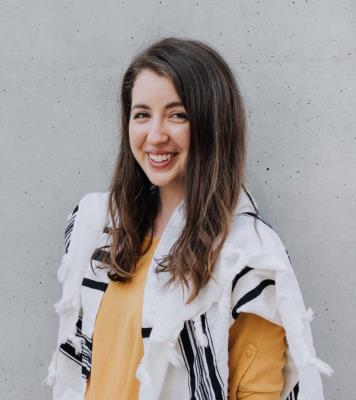 Rena Singer is a rabbi at Temple Sholom of Chicago. She is the co-founder of Modern Ritual, an instagram that models beautiful, accessible, feminist Judaism.
5/7/2021 8:35:44 PM