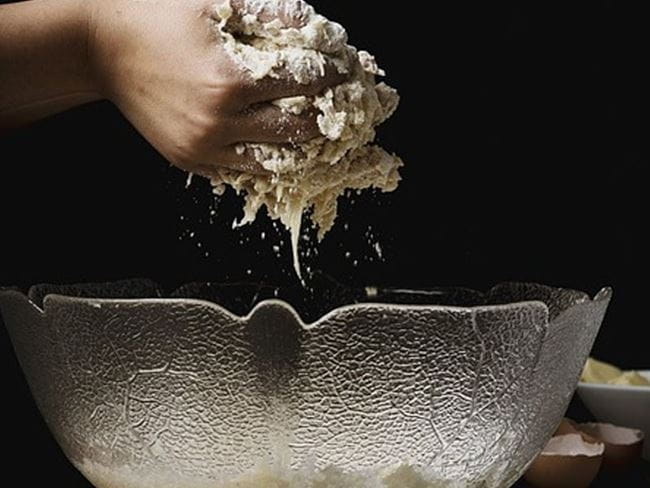 pixabay.com
By Carol Ungar
A few years ago I was flying across the Atlantic Ocean when our plane hit a storm. The flight attendant dismissed the shakes and bumps as routine turbulence but, for me… well… they felt like a roller coaster ride to the next world. And, so, I reached out to the Higher Power that I knew, and I prayed.

I've never really been a praying person, despite regularly reciting formal Hebrew prayers as part of my Orthodox Jewish life. However, in that moment, I felt this Higher Power's closeness as never before. It didn't last long. Back on the ground, my prayers, which I recited from a prayerbook, continued to look like a dying person's EEG–a long flat line—punctuated with rare tiny spikes when something roused me to a millisecond of wakefulness.

Yet that brief moment on the airplane left an imprint. I realized I could pray—from the heart.

"Prayer is real religion," observed Auguste Sabatier, the 19th-century French Protestant theologian. What he had in mind was not the mindless recitation of words but prayer from the heart, prayer that is a natural outgrowth of the belief that God has one's back.

Could I finally learn to pray? After all, by this point I was nearing 60. I decided to give it a shot.

I picked up a book by Rabbi Shalom Aroush, a teacher who writes widely on prayer and faith. The book advised that I begin by giving my personal prayers a focus, perhaps starting with gratitude.

Scouring the unlit corners of my brain, I tried to compile an exhaustive list. I thanked God for giving me a family, a husband, a home, the trees, the sky, a functioning body, community and friends. I tried to pull up smaller, more minute moments of gratitude, too. During those first days of these gratitude meditations my world felt illuminated. The grass seemed greener, the sky bluer, the fruit sweeter, but, as time wore on, I realized that I had begun rattling off the same list day after day. The formality was back. I needed something else.
I tried to change my location and make trips to holy places. I live in Jerusalem, which has never been short on holy places. Sometimes that helped, but often these places were noisy and crowded, and I couldn't feel that spontaneous connection to God that I sought.
I missed that moment on the plane, that total sense of nearness to God.
When COVID, hit my need to feel that God was with me, holding my hand, increased exponentially. But how would I do it? Now, even holy places were off the table. This is when it occurred to me: What if I turned my challah baking time into prayer time?
For thousands of years, Jewish women have baked their prayers into their Sabbath loaves, using this special time on Friday afternoons when they prepare the ritual bread to bless and pray for their families and people in their lives. Some women are part of challah prayer groups.
Though I was a passionate baker, I had never joined my baking with praying. When I heard a neighbor describing how she prayed for sick and unfortunate people as she kneaded her dough, I rolled my eyes. Did she think she had spiritual superpowers to share? But lacking other options, and feeling more spiritually bereft than I had ever thought possible, I decided to give the baking/praying combination a try.
On some level, the idea made logical sense. Judaism teaches that binding a mitzvah, a sacred obligation, to prayer is the metaphysical equivalent of nuclear fusion, the prayer plus mitzvah merging into a powerful bang on heaven's door. Challah baking requires a special Hebrew blessing and ritual when one is baking a legally sufficient amount of dough, and the ritual counts as a mitzvah.
Alone in my kitchen one weekday afternoon, I prepared myself to start. The conditions seemed optimal. Other than construction noises from the street, the house was quiet, my computer snapped shut, my phone unanswered, and my heart open. As my fingers worked the dough, I spilled out the contents of my heart in spoken words, addressing every worry to the only real source of help. I spoke briefly, probably under five minutes, but long enough for the flour, water, salt, yeast, and honey to merge. Long enough to say my piece. After that, and following in the ancient custom of the temple priests, I tore off a small piece of the dough to discard, and recited a blessing to seal the ceremony.
I felt heard. I wasn't at a holy shrine, and I wasn't in synagogue, but I felt my prayers had made their way to the right source. Perhaps the gentle rhythms of kneading had lulled me into this state, but it seemed to me that Higher Power had accepted the invitation to join me in my kitchen.
That was four months ago. I've now been doing this every week, cataloging my requests and sometimes (I wish I could say always) appending a list of thank you's as well. As oriented as I am to the half full part of the cup, I realize I still need to acknowledge that my life is full of blessings.
I enjoy these moments deeply. You could say that I'm even a little bit addicted to them. On weeks when my family doesn't need seven loaves of challah—the amount of dough which meets the threshold in which a special blessing is required—I find myself baking anyway. I give away the excess, but it's a small price to pay for these precious moments with the Higher Power.
Like weeds after rain, my worries still pop up, but I'm obsessing less. I wish I could say that I've given up worrying for good. I'm not there yet, but things are better. Why worry, I tell myself, when I can give my burden to my Higher Power right in my own kitchen?
Car­ol Ungar is a Jerusalem-based jour­nal­ist and writ­ing teacher with a spe­cial inter­est in Jew­ish food and its his­to­ry and mean­ing. She is a moth­er, a bub­bie, and an avid home cook.
4/6/2021 2:23:44 PM