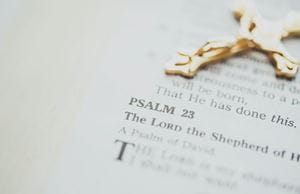 Unsplash
It can be difficult to be a person of faith in today's world. With all of society's pressures, expectations, and temptations, it's no wonder that fewer than half of U.S. adults belong to a religious congregation. But as children of God, we know that we are not made for this world. This is a lesson taught in Sunday School and in Mass, but it doesn't always stick.
In fact, when children finish their faith formation, a lot of the time their faith quickly fizzles out. As the next generation of Catholic world-changers, we should be constantly thinking of ways to include youth in our church and to keep the faith relevant to them.
Make Faith Relevant
These days, it's not uncommon for children to turn away from the church simply because they become disinterested. They may believe that there isn't enough for them to do within the church or that the Bible is just a stuffy book of rules. And if we don't practice relevancy in the church ourselves, who can blame them?
When children are young, there are often plenty of things to keep them engaged in the faith, like First Communion and Confirmation classes. But once they are confirmed, there aren't many activities specifically catered to young adults… or are there? Keep reading for some of our suggestions on how to keep the faith alive in young Catholics after confirmation.
1. Get Them Plugged into a Youth Program
This is a point we cannot stress enough. If you have young Catholics in your life, please make sure to get them involved in a good youth program! There may be one in your own church, or you may need to look around your local area to see if there are other youth groups available.
Youth groups are so much more than Sunday School for teenagers. These are incredible opportunities for our youth to connect with others in their faith who are just starting to figure things out. It's a space created uniquely for them, and one where young adults can foster key values like confidence, openness, and honesty while creating meaningful, life-long friendships.
2. Make Faith a Prominent Part of Your Home
We know that our Catholic faith is so much more than going to Mass every week. Cultivating a safe space to talk about and explore faith at home is absolutely critical to the journey of a young person. Whether it's saying grace before dinner, participating in a family Bible study before bed, or praying the Rosary together as a family once a week, making faith a prominent part of your family life will shape your children forever. If it's normalized at home, it can be normalized everywhere else, too.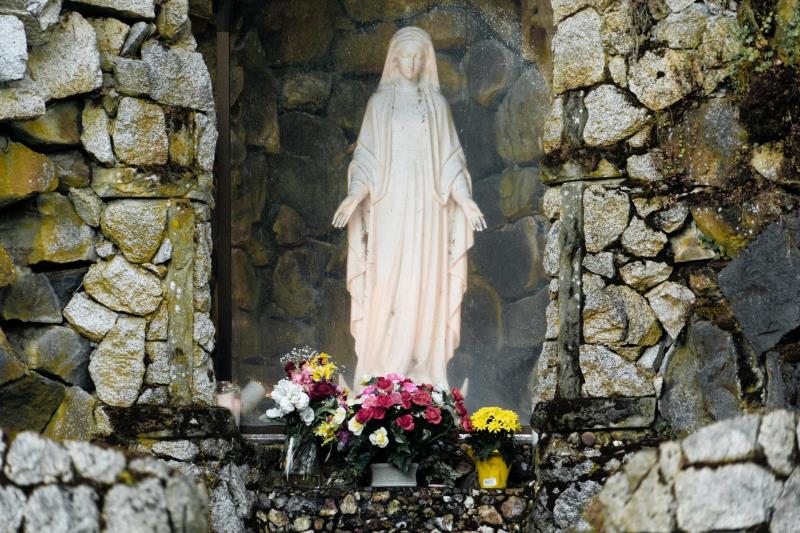 Mother Mary by Dan Meyers on Unsplash
3. Normalize Talking About Faith
Piggybacking off of the last point, the more openly we talk about things like faith, God, and Catholicism, the more normal it becomes. Religion can be a somewhat taboo topic, but there's no reason it should be. In fact, talking about faith should be as natural as talking about the weather. A simple question such as, "How's your heart?" can go a long way.
Prayer is such a foundational part of Catholicism, so if speaking to God is normal, shouldn't it be normal to talk about him, too? Some of our most meaningful and intentional connections can be made when we casually bring faith and love into the conversation. We want our kids to be the type of people that when others see them and their goodness, they ask: "Hey, you act like you're shining. What is it about you that is different?" That way, we can then reply: "The love of Jesus!" These simple interactions can have amazing, lasting effects.
4. Faith is Cool
This one can be a bit of a balancing act. We often get so caught up in the stresses and inconveniences of life that we forget to have gratitude for all that our faith provides. God is with us wherever we go, and we live in His love for us every day. This doesn't mean we need to hang corny posters in our kids' bedrooms declaring that "GOD IS COOL." But we can normalize the importance of being kind, generous, and loving toward the people in our lives. In this way, we can promote the values of the Gospel in our youth.
Love Above All
The best way to keep faith alive in young Catholics is to love them! As Jesus said in Matthew 7:12, "Do unto others as you would have done to you." While young adults are not as experienced in the ways of the world, they know hate, shame, and bigotry when they see it. Show them an example of what a different faith can make in their lives by living your life in a way that draws them to God. It's more important than ever to prioritize young Catholics and add them to the narrative of the church. After all, they are the future of our faith!
---
Katie Tejada is a writer and editor, with published pieces spanning Faith, Catholic gifts, Catholic Prayers, events, travel, Food, Health and Wellness, and home improvement. She works with a variety of Catholic businesses, like House of Joppa.
6/30/2021 11:37:35 PM