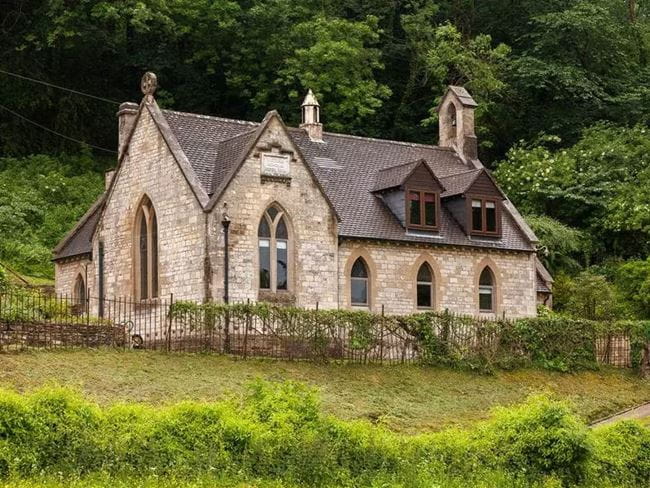 Onthemarket.com
By Emila Smith
A surprising number of beautiful old churches are now residential homes, and they come up on the market more often than you would think. If you've ever dreamed about living at church, you have some options. Check out some of these incredible buildings!
In a tiny town between Madison and Milwaukee in Wisconsin, U.S., lies this eclectic gem of a church-conversion. An interior designer bought this stunning church in 1992 and transformed it into a creative masterpiece. The 30 foot ceilings and stained glass windows remain and the rooms are filled with feature columns, roman-esque statues and renaissance-inspired art. Built on half an acre back in 1901, this beautiful looking building has been restored from top to toe. For any buyer in search of a divine space to make their own, this former church could be a colorful place to start.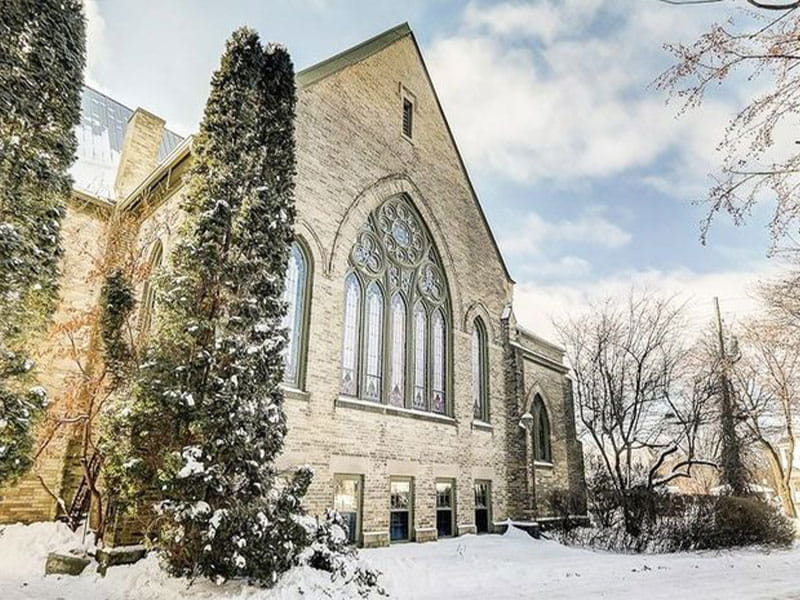 Tucked away in a handy northern suburb of London, this Grade II listed property has to be seen to be believed. An awe-inspiring take on a Victorian church conversion, this home has won multiple international interior design awards and has been appointed with the highest quality fixtures and furnishings throughout, complementing its fascinating architectural features. With its open plan living, enviable luxury-appointed kitchen and two en-suited bedrooms, this beautiful old church has been transformed into a luxurious home and an entertainer's delight.

Built in 1911, this beautiful church was a place of worship for many decades before transitioning into a daycare center followed by a fellowship hall that was popular for banquets and wedding receptions. Set on an idyllic 2 acres, it doesn't currently have a full bathroom, but it does have a commercial-sized kitchen, hardwood floors, and glorious features including arched windows with stained glass intact. The beauty of it having yet to become a private residence is that whoever buys it can design the interior space as they choose. What an unbelievably exciting project that would be!

Breathtaking scenery surrounds this character-filled church building that has been relocated ready for a buyer with vision to turn into a heavenly home. Originally built over 100 years ago, with its high ceilings and hardwood floors, this building now features a recently added, fully insulated basement but otherwise is wide open, ready for some new owners to fit out to suit their tastes. It was recently relocated to a stunning peninsula before a natural, long harbor along the Atlantic shoreline - a location chosen for its spectacular views. What a magical combination!

Set in an idyllic rural English position, this enchanting home and former chapel has been sensitively renovated into a beautiful country home without losing any of its old world charm. The architectural elements are stunning, with its high ceilings, exposed beams and dramatic open staircase, it really is a spectacular property, made all the more fascinating thanks to its rich history. It also features an enviable terraced garden overlooking the English countryside, transforming it even further into a comfortable home that just so happens to have previously been a place of love and worship.

This former church on the outskirts of London, UK, has been impressively converted to offer a sublime blend of inspiring character features and a modern, contemporary feel. The church itself was built in 1863, with the conversion taking place in the late nineties. With an impressive and traditional exterior, the inside boasts two double bedrooms and a huge third room, beautiful period features and a magical abundance of light.

This former church is situated in a wonderfully unique location for beachside living and has been transformed into a gorgeous family home. Soaring ceilings and timber floors frame the open plan living zones and as many as six bedrooms depending on your need for a separate study. There is a homely yet minimalistic quality to the renovation that compliments the building's style, whilst providing a contemporary home set just a couple of streets away from a stunning Australian beach.

These historically-rich buildings are packed full of character, stunning features and are so often renovated to perfection, transforming them into heavenly homes without detracting from their original purpose and beauty.
Depending upon their age, they may take a sizable investment to transform but the benefits are huge, and the involvement in either converting or maintaining such spectacular and important homes must feel truly special.
3/30/2021 9:50:04 PM