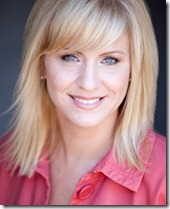 I wrote this letter to author Dannah Gresh and am putting it here for your amusement.
Dear Dannah,
I'm hoping you will be able to help by donning an "advice to the lovelorn/Dear Abby" style hat!
I've read almost all of your books. I've hosted purity retreats based on "And the Bride Wore White." But I still have questions, and concerns. As a divorced woman, with a somewhat checkered past (to say the least), I've had my share of sexual experiences. Some great, some not so great. I believe, believe, believe in the Bible, but I love, love, love sex. If I got married again, and my husband was NOT good, it would just be a disaster. I'm starting to date again, and I want to wait, but I don't want to wake up after having a hideous honeymoon. What's your advice? I feel like all the waiting is nice if you haven't had enough experience to make an "informed decision."
Many girls I've spoken with who've slept around have told me that they've never had a good experience (sad, but typical), even if they slept around during a time in their lives when they didn't think it was wrong at all (so no guilt to contend with–at the time). Even in committed, Christian relationships, women are still complaining that men just don't "get it." And that's what I'm supposed to wait for?
Would it be better to wait until menopause for me to remarry (it's not that far away–I'm 46), just so I'm less inclined to think sex is that exciting, anyway?
I'm rambling… I guess I really am concerned.
Thanks, Cynthia