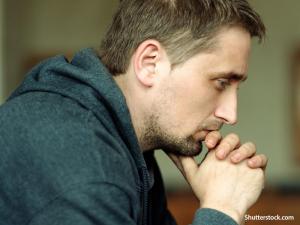 It's election season – in all of its chaos and frenzy. And like clockwork, some are asking the question: "Who should 'real' Christians vote for?"
In our current frenetic climate, depending on how I answer this question, some will either love me or hate me. Cancel me or celebrate me. Demonize me or praise me.
One might already be speculating about my personal politics or leanings: "Eugene, are you a Republican or Democrat? Are you conservative or liberal?"
My answer? Neither. Wait, what are we talking about? On what issue?
How can anyone possibly identify entirely and exclusively with one political affiliation? In essence, isn't this the reality and danger of identity politics? Why have Christians and Evangelical Christianity subscribed to the temptation to even embed our identity with political parties? The beauty and power of the church are discovered not in the Left-versus-Right political spectrum but in the power of the gospel. We find our meaning and power in the person of Jesus Christ. Rather than asking about one's politics, we should be asking about our understanding, imagination, and embodiment of the beauty and power of the gospel of Jesus Christ. In other words, the crux of our dilemma is that for some Christians, we've allowed our politics to inform our theology rather than our theology informing our politics.
Want proof? Consider my journey as a Christian.
I had "accepted" Christ as my Lord and Savior the summer before my freshman year of college and joined a ministry group shortly after I arrived at college. As I settled into my new world of Christianity-by-choice, I became connected with believers who cared deeply about the Scriptures, prayer, and following God's will and direction for their lives.
I was eighteen, so I could vote by then, and I grew curious about the impact of my newfound faith on many aspects of my life. In conversations with friends and mentors, I had heard one thing regarding politics: If you are a Christian, you vote Republican. As a new Christian, I began to ask questions about this. Honestly, the response I received from my Christian friends can be summed up by these three words: Don't ask questions.
There was no room for discernment or discussion; it was just a sense that if you were a good Christian, you voted Republican. That's what I heard in my younger years, but ironically, I've now been hearing the exact opposite, particularly as I've resided in left-leaning, progressive Seattle since 1997. It's surreal to me that I am now seeing the opposite of what I experienced as a new Christian in my youth—perhaps even with more intensity, judgment, and vitriol. It's an assumption or expectation in Seattle that if you are a Christian, you must vote Democratic, especially in the Trump era. Please don't misunderstand me. I'm not an apologist for President Trump, but I've been taken back at how some left-leaning Christians have absolutely no room to consider why some of their fellow brothers and sisters in Christ, even with much reticence and anguish, would vote Republican. While I disagree much with Trump and have criticized him for many of his policies and bullying tactics, I can't possibly heap a broad stroke of judgment on the 62,984,828 human beings who voted for him. For some, there is no discussion, and if you think otherwise, you are not only wrong but also racist, sexist, misogynist, and homophobic and we can't be friends or be in any kind of relationship. And yes, I've been called all those things for simply suggesting that we ought to grant space for people to vote differently. It's eerie because the term fundamentalist is generally used to describe unwavering attachment to irreducible Christian beliefs and is often tied to conservative Christian beliefs, but it's apparent that fundamentalism can infect the ideological extremism on both political spectrums.
Remember, our home is not in a political party; our home is in Christ and this new way of living. This is not to suggest we can't have fierce convictions, but there is a distinction between being passionate about our convictions and being mean spirited and jerks. This is worth repeating: Be careful not to dehumanize those you disagree with. In our self-righteousness, we can become the very things we criticize in others. But does that mean we ignore politics? Absolutely not! Hear this well: Politics matter. And in my new book, Thou Shalt Not Be A Jerk: A Christian's Guide To Engaging Politics, I say exactly that. They matter because politics inform policies that ultimately impact people.
So, how should Christians vote?
As Christians, the totality of the Scriptures guides us, but these two lessons in particular by Jesus—the greatest commandments and the Beatitudes—help inform how we ought to engage our discipleship as followers of Christ as well as how we engage with others and how we engage with politics. As we study and heed the Scriptures, may we also carefully examine and follow the life, lessons, and example of Christ. This is how we set our moral compass. To love God and to love our neighbors as ourselves – particularly those who are vulnerable. To live in the radical way Jesus taught us to live, as expressed through the Sermon on the Mount.
We are inundated by politics, party, and power in these confusing times, but this is precisely why we must be about the kingdom of God. If you feel hazy about what the kingdom of God looks like, look to Jesus. He's not a domesticated puppet of our worldly power structures. The crucified and risen Christ is Lord and Savior. Indeed, we must keep looking to Jesus. Better yet, we must make sure we don't just admire Him from afar but actually worship and follow Jesus—His words, His teachings, and His ways.
And finally, if we reduce civic engagement to a singular vote every two or four years, we are part of the problem. Yes, get out and vote. But don't just cast a vote. Embody your faith. Love your family. Serve your neighbors. Practice kindness. Be generous. Build bridges. Advocate for the last and the least. Work for the common good. Forgive your enemies. Share the gospel. Be merciful. Seek justice. Walk humbly.
In other words, keep looking to Jesus and be about the Kingdom of God.