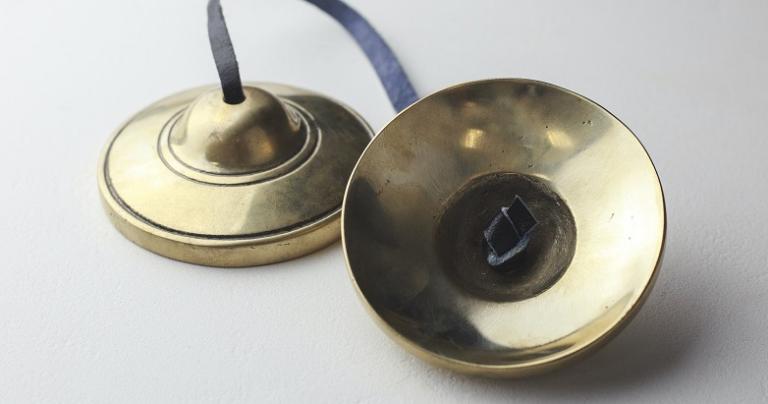 By Lynne Weiler, RN, MPH, MSN
On a late October weekend last year, Washington, D.C. was cool and crowded. That Friday, the US broke the record for new COVID-19 cases since the pandemic began.
Meanwhile, thousands of celebrants poured onto the National Mall to sing jubilantly at the Worship Protest, an event organized to oppose temporary limits placed on church gatherings in 2020.
There was another who might have raised her voice in song that weekend; she was known to do so as she walked the hospital halls. But young physician Adeline Fagan would have no such opportunity.
Vibrant and beloved, she had been exposed to COVID in her ER and later succumbed at just 28 years old.
"To everything there is a season," as we've heard it told. A time to sing, and a time to keep silent. Funny, how some songs are so lovely, while others if ill-timed, bring to mind the clanging cymbals of 1 Corinthians 13.
Though worship is always in season, its manner of expression can empathetically impart grace to a hurting world . . . or not.
What worries you most depends on the storyline that has captured your attention.
Loss of freedom? Loss of health? Some combination?
Christian healthcare providers like me have a unique vantage point to observe passionately held and opposing views regarding COVID. And many of us who are parents feel for the frustrated families who just want to get back to normal, deeply concerned about government overreach.
In this extraordinary moment, the countless who are serving as Jesus would give me great hope. Still, I am grieved that so many Christians continue to make their mark as the outraged, issuing a stream of demands for personal rights.
All too often these demands are wrapped in hateful, dishonest rhetoric. Even as there's a pandemic raging on, some vocal influencers have made it a different story altogether. A story about pointless inconvenience and systemic persecution.
There may come a time to tell that tale. I respectfully submit that time is not now.
While both sides of the aisle have spun this pandemic to suit their ends at times and hurled their share of insults, the American Christian has become identified with COVID skepticism.
Instead of seizing on our predicament as an opportunity to love thy neighbor, the take-away for many is, "Stay out of my business."
Pew Research quantifies this phenomenon in survey findings that locate evangelicals far from the average measure of pandemic-related caution. By no means does this describe all Christians. But within much of the evangelical world, there has been a reliable attempt to erase unpleasant facts, and airbrush in a narrative that suits a particular ideology.
This, from people who time and again dismiss advice from authorities in infectious disease, and instead heed contrarian voices (frequently lacking relevant expertise and citing flawed, dubious studies), largely because their message comports with a preferred political stance.
Reasonable people can differ on the particulars of implementing public health measures, striving for flexibility as much as possible, but to dismiss them all, out of hand, is to ignore the vast preponderance of robust evidence supporting their merits.
Just as the claim of religious persecution in my town – no doubt, a travesty wherever it happens – ignored the fact that in this case, our local churches were reopened long before our movie theaters.
Those who deny the true impact of COVID-19 through their rallies and lawsuits and social media are asking that we who directly observe otherwise, live in a sort of parallel universe, grappling with a dissonance between what our experience is, and what they're telling us our reality should be.
That's a big ask.
For example, there are many who still insist this is no more deadly than influenza. In fact, my community saw 19 souls lost to influenza in a recent flu season (2017-18). During the first year of this pandemic, the same county lost over 1,000 to COVID. And indeed, correlative excess deaths in the US are substantiated by CDC data, comparing 2020 over 2019.
Like gravity or sunsets, these events simply transcend any people or policies we may dislike.
Freedom is indisputably precious. Legitimate questions about the acceptable limits of government intrusion abound.
The federal directive to restrict the purchase of certain goods in the US, due to the global crisis, might raise a red flag. And how about the national leader who campaigned for a forced vaccination program? Is this the bridge too far? Maybe so.
Except that the noted global crisis was WWII when the rationing described affected an American citizenry that made profound sacrifices for the war effort.
And reaching back further in our history, the leader was George Washington, who despite stiff opposition, undertook a major effort to eliminate smallpox and mandated that his troops receive the new inoculation.
These accounts from the past, along with scores of photos showing people in 1918 wearing facemasks at everything from parades to ballgames during their pandemic remind us that America has weathered challenging times before.
We now find ourselves unable to agree on fundamental ideas, because we're so caught up in the right to define our own realities. Here you'll find neither scientific truth nor Gospel truth.
When the details of this crisis fade into history, what will be laid bare? What will the echoes of our response sound like? Hollow, distant clanging cymbals?
How in the world can we in the Church be taken seriously by people who have been scarred by COVID, when Christians have been among those leading the way in complaints?
We American believers have long celebrated freedom. But if we are using that freedom only to promote our self-interest, then we've exchanged our prodigious moral capital for the lie that ultimate satisfaction comes from absolute personal autonomy.
It is hard to understand why many of us are more in love with individual liberty and convenience than with the people to whom we are called to serve.
In an enormously more restrictive time, how did Jesus react? Did he sue the authorities, demanding his rights? Or did he not advise that we strive for peaceful, law-abiding, sacrificial lives?
As it happened, His every act displayed infinite concern with the well-being of humanity.
In the end, is our message a crash of cymbals or a sweet invitation to Truth? We must do better in uniting against our common enemy, recognizing that to be COVID and not each other.
For those who landed this, and acted in compassion this past year, "thank you" can never be enough.
But we still have a way to go as long as people – like a local radio host (who identifies as a Christian) calling those who follow health guidelines "useful idiots."
If in providing health care to the people of this community for the last 18 years I have been useful, and if I have been a fool for Christ with this in mind: "God chose things the world considers foolish in order to shame those who think they are wise," 1 Corinthians 1:27 (NLT), then I'll take her intended insult as high praise.