A summer road trip is the quintessential American vacation, and one that offers a glimpse back in time to when things were simple and life was good. They also provide countless hours to bond with your kids and make memories you'll all cherish for years to come.
Ready to hop in the car and take a drive? Pack your bags, grab some snacks, and plan a route that hits at least one of the following spots along the way. Regardless of where you end up, these destinations are sure to deepen your faith and give you a fresh perspective on your walk with Christ.
1. St. Patrick's Cathedral
If you're traveling to the Big Apple, the Statue of Liberty and the Brooklyn Bridge are sure to top your must-see list. But have you considered St. Patrick's Cathedral? The 143-year-old church stands tall and proud in Midtown Manhattan and is a prominent landmark of New York City.
Visit on Sunday and attend Mass or take a tour to learn more about the cathedral and its history. St. Patrick's even offers a companion kids audio tour so your children learn something new, too.
2. Museum of the Bible
There are countless things to see and do in Washington, D.C. From the Smithsonian Institution to the Library of Congress, you could easily spend days exploring the nation's capital.
While you're at it, why not add the Museum of the Bible to your list of stops? The museum showcases rare artifacts spanning 4,000 years of history and offers immersive experiences for kids and adults, alike. Walk through first-century Nazareth and enjoy a rotating slate of special exhibits in this one-of-a-kind gallery.
3. Christ in the Smokies
Are you headed through Tennessee? Be sure to stop at Christ in the Smokies Museum and Gardens in Pigeon Forge. This unforgettable place offers a walk-through experience that brings all your favorite Bible stories to life.
Take a tour to view life-like scenes of the life, crucifixion, and resurrection of Jesus Christ. Don't forget to bring your trekking poles and explore the Smokies, too! The mountains are a beautiful example of God's creation and are sure to enthrall your kiddos.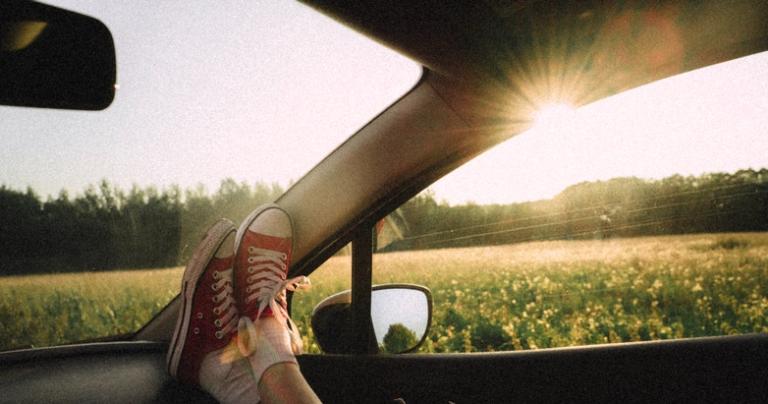 4. Ark Encounter
Kentucky has plenty to offer Christian travelers, but if you've already visited the Creation Museum, check out the Ark Encounter, its sister attraction. Travel back to Noah's day and explore biblical whimsy in Williamstown's 510-foot-long ark, the largest timber-frame structure in the world.
Meet the hero himself, his family, and some of the animals that made it aboard the boat. Climb through all three decks to see world-class exhibits, beautiful Amish craftsmanship, and artistic depictions of what life may have looked like during the flood.
5. The Billy Graham Library
Take a special look into the life of evangelist Billy Graham at the Billy Graham Library, a beautiful building just miles from where he grew up in Charlotte, North Carolina. Admission is free; all you have to do is show up. Take a tour of the reverend's homestead, pick up a few good reads at the bookstore, or have a quick chat with the Lord in the immaculately landscaped Memorial Prayer Garden.
Don't forget to stop at the Graham Brothers Dairy Bar and enjoy some delicious BBQ before getting back on the road, too!
6. Christ Cathedral
California is home to a stunning variety of National parks and dense cityscapes that offer plenty of stops during a North-to-South road trip. If you're traveling through Garden Grove, be sure to check out Christ Cathedral, formerly Crystal Cathedral.
As the largest glass structure in the world, this church is certainly a show-stopper. Explore the arboretum and take a closer look at the ginormous Hazel Wright Memorial organ, one of the biggest instruments in the world. You can even attend a daily mass if you're missing church back home.
Making Your Road Trip Memorable
Life's about the journey, not the destination. Regardless of where you go, you'll all be spending at least a few hours in the car together. Why not use that time to connect with your kids and share the gospel with them? You may never have an opportunity like this again, so be sure to make the most of it. As long as you keep Christ at the center, everyone is sure to have a memorable and inspiring trip.