After recently graduating from college and being on my own for the past couple of years, I've learned a lot about what it means to take responsibility for myself. In college, living with a bunch of other guys, organizing was not a priority. Our beds went unmade most days of the week, dishes piled up, and I didn't seem to mind the clothes strewn around me when I was cramming for my exams or pulling an all-nighter to finish an assignment.
However, now that I have my own apartment, I've taken cleanliness and organization more seriously. It's not my favorite thing to do in the world, but I've learned that I seem to be more in tune with my faith through organizing. Having an organized apartment has made me realize that my faith is stronger than when my apartment is a mess.
I want to share with you how organizing your home can bring you closer to your faith, just like it has brought me closer to God.
You Can Begin With Prayer
Each time before I set out to clean my apartment, I begin with prayer. Organizing my space can be a big job to tackle and can be overwhelming at times. I start by thanking God for my health and my home and that I get the chance to create a unique space where I can live out my life. Then, I ask him to empower me to organize my apartment and encourage me throughout.
I rely on God's strength to get through my organizing days. When you begin any task with a word of prayer, you're getting closer to God and building your faith.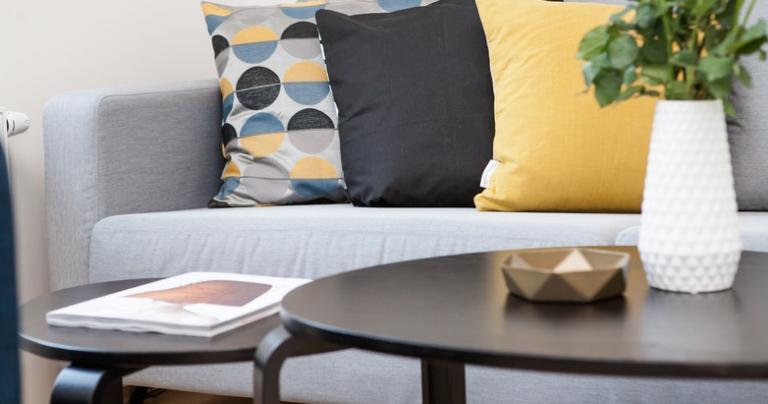 You Can Set Organization Goals
When God created the earth, He had goals in mind. He wanted to create a place where humankind could live and work and have dominion over the land. He didn't do this all in one day — although He certainly could have. Instead, He chose to take His time and spread creation over seven days.
You, too, can set goals. Make them measurable, too. Set dates and times when you want to tackle a specific part of your home. These might be things like setting aside a day to do laundry, cleaning out the pool every week in the summer, or dusting items around your home every other day. Then, you can later reflect on how God brought you to it and through it.
You Can Recruit Some Teammates
I love to get some of my family and friends involved in cleaning and organizing my home when possible. As a single guy, it can get a bit lonely in my apartment. Although I make the mess most of the time, my friends at church are always willing to lend a helping hand.
The time goes by faster when more hands are involved in the organization. Some of my friends are blessed with organization and cleaning skills. Plus, the fellowship we get to have while organizing refreshes my soul and reminds me how blessed I am to have a strong support system.
You Can Create a Peaceful Space
One aspect of organizing is that it can help create a peaceful environment. I remove items that have brought me distraction or at least put them out of sight. I try to recreate orderliness in my home, especially in the front entrance. When people enter my house, I want them to know that they are welcome and can leave their worries at the door.
Having a peaceful space reminds me of how God has brought peace to my life. Sure, I have times where I'm stressed, but having an organized home brings me an overwhelming sense of peace that reminds me of His goodness.
You Can Know Your Organized Home Means Less Distraction
Sometimes, material things get more of my attention than I would like to admit. In times of disorder in my life, I get distracted from what's important: Jesus and my continuing relationship with him. In those moments, I felt like I was the Israelites who were worshiping the golden calf.
I need to focus less on material items that I think will help me organize my home and more on reading my Bible, spending time in prayer, and journaling. When my house is organized with distractions put away, I'm closer to my faith.
Remember That God Is in Control
Through it all, God is in control. Our lives may be a disorderly mess, but God has a perfect plan for our lives. The next time you organize your home, bring God the glory through it.