The winter season is almost here! For some, the sight of the first snow flurry brings a sense of excitement. It's a time where everything is white and where families can cozy together to drink hot cocoa and celebrate the holiday season.
For others, though, winter can pose a risk to livelihood and overall well-being. You might have neighbors who need help during the winter, whether with tasks or getting food. For these vulnerable residents, you can be of great assistance to them during this time of year.
Besides that, you're following God's command by loving your neighbors, and you get to use those opportunities to spread the good news.
Here are seven ways you can help your neighbors this winter.
1. Check in on Your Neighbors
When the temperatures begin to drop and snow begins to fall, check in on your neighbors, like older adults and anyone who may have compromised health or financial difficulty. They might have limited access to money to pay for their heating, and often, as people age, their bodies are colder, putting them at a higher risk for hypothermia. Gather money with your local community to help pay for heating bills or groceries for your neighbors in need.
2. Make a Meal for a Struggling Family
Find neighbors who may not cook on their own or aren't near family members during the winter season. Offer to cook a homemade meal for them. Especially when a storm hits, neighbors and others in your community may be without power or may delay meal delivery services for the elderly and disabled. You could even extend an offer to have a family come into your home for a meal.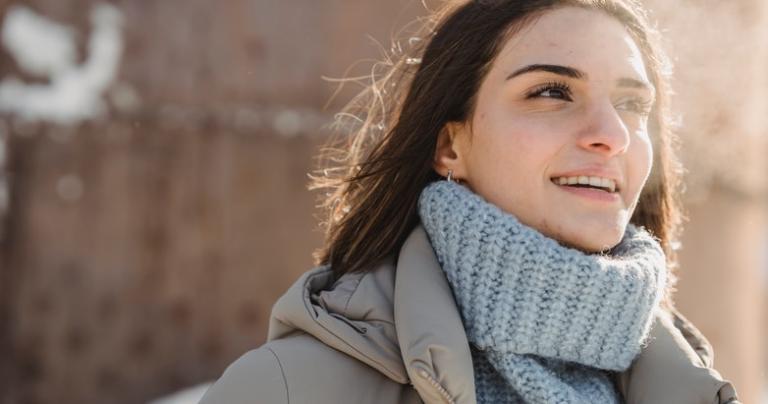 3. Donate Toys and Clothing to Local Families
If you have any gently used clothing or toys, you can donate them to local families and charities. During the winter, unfortunately, many people go without a warm coat, hats, gloves or scarves. Non-profits, thrift stores, shelters, and churches will likely accept donations throughout winter and contact local agencies to determine which families or individuals need warm clothing this season.
4. Volunteer at Your Local Food Pantries
During the Christmas season and the rest of the winter, you will likely have many opportunities to volunteer at food pantries or even soup kitchens. Food insecurity increases during the wintertime, and often, food pantries get a boost in families needing them for meals.
Help out by donating non-perishable food items, sorting through food donations at your local food pantry or even serving meals at soup kitchens, which are usually found at churches and shelters.
5. Shovel the Sidewalks and Driveways
Offer to shovel out someone's car, sidewalk or driveway. Shoveling snow can be dangerous. There's an increase in heart attacks following snowstorms. Older people go outside to shovel and often strain themselves or can slip on the ice.
If you see someone struggling with getting the snow off their walkways and near their cars, lend a helping hand. Additionally, be sure to shovel off the sidewalk in front of your house so passersby can have a clear walkway.
6. Provide Childcare for Working Parents
During the holiday season and winter months, financially struggling parents may try to work extra hours or pick up another job to make enough money for their heating bills and purchase gifts for their children. Ask your neighbors if they or someone they know needs childcare.
You can also offer free childcare through social media. Childcare can get expensive, so spending a few hours one or two nights per week with a neighbor's kids can help them financially.
7. Spread the Love of Jesus
Finally, remember to spread the love of Jesus. Sharing salvation with your fellow neighbors is one of the best ways to help them, whether it's the winter season or not. Offer to pray with your neighbors and share the true meaning of the season. Use those opportunities to bring up your testimony when you help them in the above ways, like sharing a meal with them or shoveling a driveway. Continue to pray for your neighbors during this time and every other season.
Following God's Command This Season
Jesus loved and served others no matter the time, day, season or person. Christians are to follow that example and serve others and love their neighbors. During the winter, use this time to get to know your neighbors and ask how you can help.