Most Bible study groups could benefit from a group outing. Whether it be volunteering with a nonprofit organization or participating in service opportunities at church, spending time together can help you form deeper relationships in Christ. 
Encourage one another and learn a bit more about your spiritual brothers and sisters by taking a field trip. You're sure to have fun and learn something new, regardless of which destination you choose or how old your group members are. 
1. The Creation Museum
Is your study group working its way through Genesis? Maybe you just want them to grasp the creation story on a deeper level. Take them to the Creation Museum in Petersburg, Kentucky. Stunning exhibits, dinosaur bones, fossils, botanical gardens, planetarium and more await at this interactive attraction. 
As of last year, the Creation Museum is hosting a new exhibit displaying stories from the New Testament. Learn about first-century Isreal through artifacts, videos, dioramas, full-scale models and more. Your group is sure to learn something new, regardless of how well they know their Bibles. 
2. Washington, D.C.
The nation's capital is full of unique destinations for your Bible study group. Whether you want to learn about the country's history—or the world's—Washington, D.C. is the place to be. 
Visit the National Museum of American History for an overnight stay with the Smithsonian Sleepovers program or visit the U.S. Holocaust Memorial Museum to witness people's unshakable faith in the Lord. D.C. is also home to The Museum of the Bible, which contains six floors of exhibits. Whether your trip lasts one day or five, you're sure to find enough activities to keep everyone entertained and learning. 
3. The Henry Ford
Sometimes, a trip back through time is all you need to remind you of how blessed you are today. History is full of movers and shakers who blazed the trail for faith, freedom and innovation. Experience the strides of these great minds at The Henry Ford in Dearborn, Michigan. 
Here, you can visit Greenfield Village where there lie 80 acres of ingenuity or tour the Henry Ford Museum of American Innovation and let imaginations run wild. This inspiring place has something for everyone, from modular homes to race cars. 
4. Grand Canyon National Park
If you want your group to stand in awe of God's creation, take a trip to Grand Canyon National Park. Take in sweeping views of the second deepest canyon in the world and learn all about what scientists do—and don't—know about how this Arizona landmark came to be. 
Ready to hit the trails? Both the North and South rim offers stunning views and relatively flat trails along the rim. There are also numerous trails that lead into the canyon, but you'll want to pack plenty of water and plan accordingly if you tackle one of those hikes. 
5. The Faith and Liberty Discovery Center
Maybe you live in or around the Philadelphia area. Why not take a trip into the city to learn more about its history—and that of the nation. How did the founding fathers' faith shape the Declaration of Independence and the country's roots? Find out at the American Bible Society's Faith and Liberty Discovery Center. 
This attraction explores the role of the Bible in American history and houses a 3D theater, galleries and an education center. Some exhibitions will also examine the human failings of people of faith to recognize that the Bible has been used as a tool to enslave and oppress people throughout history.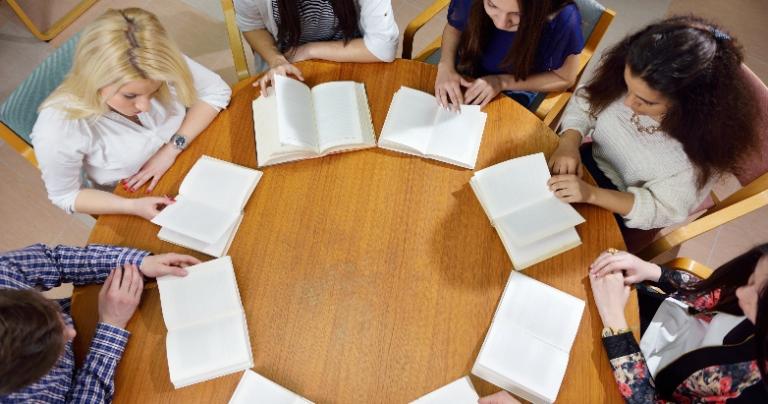 6. Billy Graham Library
If you're on the east coast, consider visiting the Billy Graham Library in Charlotte, North Carolina. The giant library stands as a testament to the Christian leader's evangelistic work. Learn more about the man who desired to preach the gospel to more than 215 million people in over 185 countries. He also authored 34 books, which may be why they erected a library in his honor. 
Retrace Graham's evangelical journey through photos, presentations and memorabilia. You can even tour the carefully restored home where Graham grew up. Remember to visit the memorial prayer garden and grab a bite at the eatery, too. 
Going and Growing in Christ
Whether you travel to the east coast, out west or somewhere in between, you're sure to have a great time as long as you keep the focus on Christ. The more you incorporate his teachings into your trip, the more everyone will learn and the more profound their relationships will be—with God and each other.