Many churches view fundraising as a daunting task. These events take a lot of work to plan, coordinate and execute. In addition, many church members worry that their community won't be interested and their exciting plans will end in disappointment and failure. Most churches don't have an expert on hand to help them navigate the fundraising process. 
However, with the right strategy and authentic passion for your cause, fundraising can be effective and even fun. To make the process run smoothly, each step of this event should be clearly explained and then delegated to a responsible member of your team. Here are five pointers that will help you coordinate your best fundraiser yet. 
1. Tell a Story
Telling a story is one of the most effective ways to engage others in your fundraiser. Through storytelling, you can convey the reason for your event in a compelling and memorable way. People will go home and repeat your story to family and friends who may also choose to get involved. Stories have the power to unite people from many different backgrounds.  
For example, you may want to raise money to build a well for a community in Africa. You can use storytelling to show people what it's like to live without access to clean water. Then, illustrate how your fundraiser could change daily life in this community. Include statistics, pictures and video to illustrate your story. 
2. Make It Personal
When people hear a moving story, they want to become part of the ending. Everyone wants their life to count for something, to make a difference that can be felt in the world. Christians in particular know that the way to love God is by serving other people. The next step in your fundraising plan is to invite listeners to join your story. 
Show people how they can come alongside you and be part of what you're doing. Depending on your goals, this might mean financial donations, volunteering or dedicating a certain time each day to prayer. Some fundraisers include fasting or travel. Offer your church and your community several clear options for how they can become a part of the story you're telling. 
3. Serve a Need
The mission of the church is to proclaim the gospel – to tell others that God has reconciled the world to himself through his son Jesus. As a Christian, you know that Jesus is the solution to every problem and the answer to every question. However, during his life, Jesus spent time healing the sick, feeding the hungry and connecting with the lonely. 
Although your fundraiser's ultimate goal might be to proclaim the gospel, the best way to do that is by serving a specific need. You could donate to a soup kitchen, repair someone's house, financially support a family who wants to foster or dig a clean well in a foreign country. Once you've chosen a specific need to meet, you can organize a fundraising event that aligns well with that goal.
4. Be Respectful
Following up with donors is one of the best ways to get continued funding after your event. However, you should never be pushy or manipulative in the way you ask for support. In 2 Corinthians 9:7, Paul writes, "Each one must give as he has decided in his heart, not reluctantly or under compulsion, for God loves a cheerful giver."
A successful fundraiser is run and supported by people who want to be a part of your mission. If some people aren't interested in helping out, that's okay. Be respectful of their priorities and honor their choices to invest elsewhere. Keep personal respect in mind as you plan and market your event. If you're organizing your event for God's glory, he'll provide the support you need at the right time.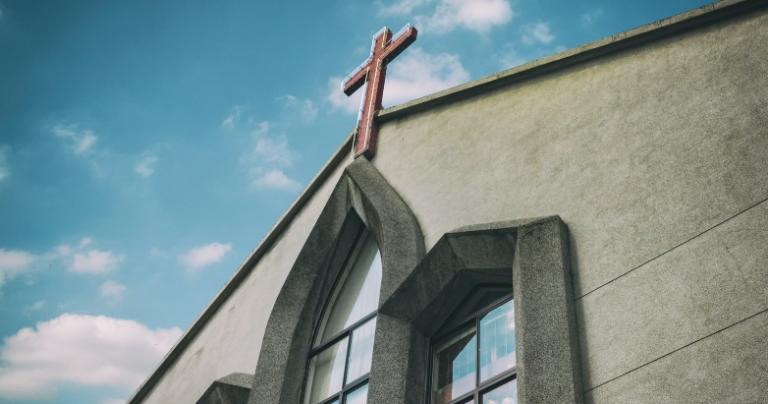 5. Make It Easy
It's challenging to boil your fundraising mission down into a vision and practical course of action. However, your goal needs to be as clear and simple as possible. Modern culture is incredibly fast-paced and few people will take the trouble to understand and join a confusing project. 
If you build a website for your fundraiser, make sure it loads quickly. Visitors should be able to scroll down the page or visit on their phones and clearly understand how they can engage with your project. Online payments must be secure and you should set up clear communication between the fundraising team and participants.
Fundraise Effectively
Although fundraising with your church may seem overwhelming, it's totally doable. Follow these five steps to engage others in your vision and throw a highly successful fundraiser. Use the power of storytelling and invite people to participate in your story's ending. Organize around a specific need and be respectful of those who don't engage. Make the process as simple as possible. Finally, don't forget to have fun!