Imagine the perfect party scene – with napkins folded, balloons in place and flowers arranged to your satisfaction. The food is ready, guests are arriving on time and you don't feel stressed in the slightest. You greet them with an excited smile and the fun begins. With the right planning, this could be a description of your next party.
If you've never hosted a party before, the process can seem daunting. However, all a successful party takes is a small budget and a lot of planning. The whole point of a party is to bring people together and celebrate life, so it doesn't have to be perfect.
Here are five pointers to help you throw the best birthday party your church has ever seen.
1. Pick a Theme
Although a theme isn't required, it can help you make decisions and bring your guests' experiences together. Themes can be as simple as "purple" or as complicated as "bohemian beach party with lots of coconuts." Choose something your guest of honor loves and use it to tie everything together.
Examples include items like pineapples, owls or cats. You could also use a location as party inspiration and base all your decor off the beach or a setting from a movie or book series. The key is not to take your theme too far – minimal and elegant is better than overdoing it with the DIY projects. Throwing a successful adult birthday party takes both creativity and restraint.
2. Organize Food
Regardless of when your party is scheduled, people will be hungry. It's always best to prepare more food than you think you'll need – if there are leftovers, you can eat them yourself over the next few days. You can tailor your menu to suit your theme and your guest of honor's favorite dishes. Mix some star dishes like a fancy cake with classic fillers like chips and dip.
Creating a menu may be tricky because many people have food allergies. Always check with your guests before you go grocery shopping and read the ingredients on every box. You can also make labels so guests with food sensitivities don't have to worry about what they're putting on their plates.
3. Choose a Venue
The next step is to find the perfect venue. If you're on a tight budget, consider hosting a house party so you don't have to rent a space. If you meet at a restaurant, you can save on decor and a lot of prep time. Going to the park is another way to enjoy beautiful surroundings on a tight budget. If your budget has room for a nicer venue, consider renting out a beautiful space that makes decor easy.
The venue you pick should reflect your goal for the party as a whole. If you want to create an intimate setting that's shielded from the elements, an indoor party makes the most sense. Going to a restaurant means your party will be very public and not as personalized. An outdoors setting like the park or beach is more relaxed but will require you to set everything up after you get there.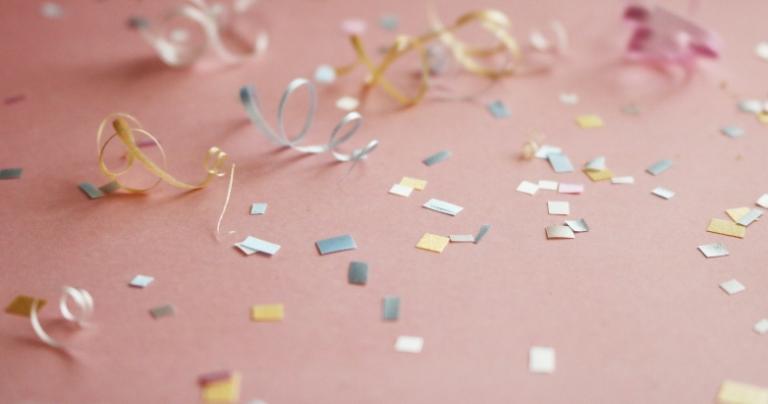 4. Plan Ahead
Not planning ahead is the worst mistake you can make as the host. Last-minute prep will leave you stressed and make it challenging for you to relax and enjoy yourself. Your guests may pick up on your mood and start feeling tense themselves. The best way to avoid pre-party stress is to eliminate rushing around last-minute.
Some tasks, like cooking, you'll have to do right before the party. To help keep yourself organized, create a timeline of all the tasks you need to complete beforehand. Schedule them across the week before your event and do as much as you can early in the week. Whatever you do, don't plan on pulling your party together on the day it's supposed to happen!
5. Delegate Tasks
Although Christians are called to serve others, they're called to serve together. As the host, the last thing you should do is take personal responsibility for every detail of this event yourself. You will get a lot more accomplished if you ask for help and delegate some party tasks to others instead.
For example, you can ask a church friend to take care of decorations. Divide the responsibility for food and drinks between several people and ask another person to take charge of games and music. Think reasonably about the workload for your event and don't put too much pressure on yourself. It is okay and even a good thing to ask for help.
Celebrate Each Other
Hosting a birthday party is a special way to show a church friend that you care about them. Use this list to organize an amazing event your friend will love. Before you get too excited about a theme or venue, make sure you consider your guest of honor's preferences. Choose something they'll love, plan for plenty of food and don't forget to ask for help.