The people in your Bible study can quickly become your most trusted friends. Together, you seek God, ask hard questions and practice accountability. You build deep relationships through honest conversations, words of encouragement and praying for each other. You grow and experience the ups and downs of life together. 
Friendships like this are rare and they're worth celebrating. Although each Bible study meeting might feel like a party, there's no reason why you shouldn't celebrate God's blessing with a special occasion. Here are five tips for putting together a party for your study group. 
1. Choose a Theme
Your party doesn't need a strict theme to be fun. However, themes help you coordinate details like food, activities and decor. They make your decisions easier and help you throw a seamless event. You can choose a theme by asking what you want your main party activity to be. 
Do you want to go to an amusement park? Your group could take a road trip, chat around a campfire or hike up a mountain to stargaze. Work backward from your activity to find a theme that's both fabulous and functional. Once you have the theme, you can organize decor, invitations and other important details.
2. Think About Food
Whatever you choose to do, you can be sure your study group will get hungry! The next step of party planning is deciding what food to serve. You can order catering, make the food yourself or ask your friends to all bring their favorite dish potluck style. To keep track of what's coming, have members add their dishes to a google doc. 
Food is a fun opportunity to amp up your theme. For example, campfire food is very different from an elegant dinner you host to celebrate a year of meeting with each other. Make sure you check with members about any food allergies before you plan your menu. Incorporate plenty of desserts and snacks and check with your group before including alcohol. 
3. Plan Something Special
To help this event stand out from your usual meetings, plan something special. You can organize a firework show at a particularly stunning location. Remember that this event doesn't have to be expensive to stand out, just make sure that you do a little research beforehand. 
Think about what would be most memorable. What is something you could do that's unusual, unexpected or exciting? You could also choose something you know a specific group member has always wanted to experience. Their happiness will spill over onto everyone else and can turn a simple event into something really special. 
4. Include Worship Time
It wouldn't be a real party without quality worship time. Worship is much broader than singing – it's choosing to focus on God's goodness and then expressing gratitude back to him. Spending time in worship brings you closer to God and each other. As the book of Revelation describes, worship is the ultimate party activity. 
Consider playing a worship playlist, hiking up to a beautiful view or singing hymns around the campfire during your group party. You could also make a thankful tree or sing acapella while you hike. Whatever you choose to do, make time for expressing gratitude to God and focusing on his goodness.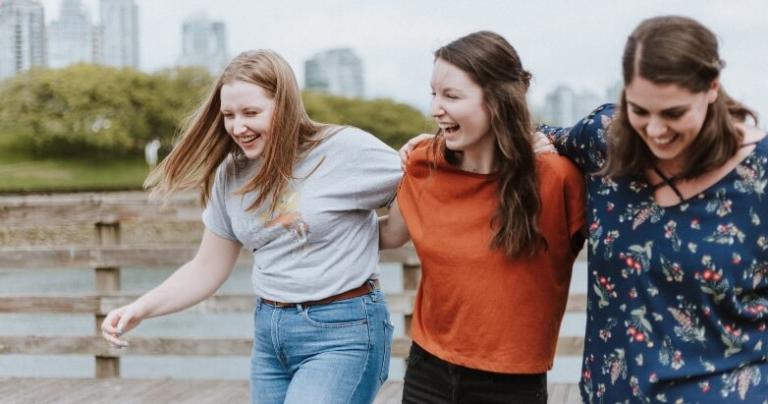 5. Honor Your Members
In Romans 12:20, Paul writes, "Love one another with brotherly affection. Outdo one another in showing honor." You can use this party as an opportunity to honor each friend you've made and the new members who've just joined. Take time to recognize and celebrate each member as a way to honor them. 
Love is meant to be the defining attribute of Christian friendships. Some people feel most loved through acts of service, while others appreciate gifts or words of affirmation. Do your best to make each member feel seen and valued during this party. You should also give them an opportunity to join you in honoring each other. 
Build Each Other Up
Hosting a party is a great way to celebrate what God is doing through your Bible study group. You can use this event as an excuse to honor each other and remind yourselves of how kind God is. Parties are also a chance to step it up and have even more fun than you usually do. 
Use these tips to plan a memorable event that your group will talk about for years. Things can change quickly, so it's important to celebrate each season as you experience it. A party is an opportunity for your group to mark this special time in your lives with some quality time together.