The decision to build a new church is exciting for everyone involved. Whether your congregation is outgrowing your current building or it's just time for a change, many ideas and planning are needed to create the right church for members.
As exciting as it is, there are some things you need to keep in mind when planning your new place of worship. 
Here are five things you should know about building a new church. 
1. It Will Likely Cost More Than You Think
It's easy to forget everything you'll need to purchase when building a new church home. You must speak with other pastors who have gone through the process to ensure you don't get caught off guard. 
Building a new church allows you to refresh your environment, but it's easy to fall into the trap of wanting every nice thing possible. However, those temptations can run you dry, with little left to go toward expanding your ministry. 
You can always complete projects over time as your congregation grows and thrives. Waiting on some projects shows that your church is still growing and gives others some things to look forward to. 
Speak with a builder about the size and details of your project, as well as any additional costs expected to come along with your build. Spend sparingly until your new church gets established. 
2. The Congregation Must Be Involved
You may have already discussed building a new church with your congregation. Even with congregational approval, members must get involved throughout the process. 
One of the best ways to do this is to create a building committee if you don't already have one in place. This way, you're not the sole person making decisions. The committee can discuss blueprints and other plans for the new structure. 
Also, allow church members to volunteer for certain tasks and regularly update the whole congregation on the building process. 
Leaving a church building where your congregants built relationships can be bittersweet, but having them involved in small and large parts of the building process can help them feel more comfortable in the new space. 
3. It's Like Building a Business Property
Though churches are nonprofit, building or purchasing a new building is treated the same as if you were buying a commercial property. 
This means you must secure your finances as if you were building a business. In the past, up to 52% of commercial real estate agents had clients who failed to secure the funding needed for their properties. 
You'll need to ensure your church can afford your desired loan. If you're unsure about the necessary steps, you should seek guidance from a local financial adviser or commercial real estate agent. 
Once your loan is secured, you can focus on the build.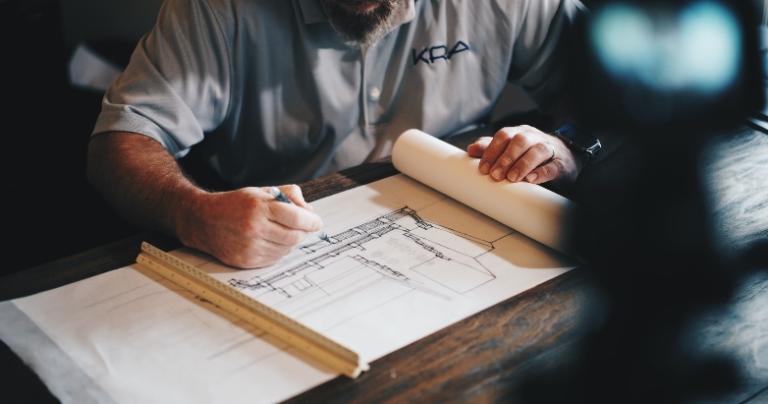 4. The Plan May Change
When planning your new church building, you and your congregation will likely come up with an idea of what features you want to include. 
There are several things a new church building will need, including space for seating, a pulpit or stage, restrooms, an entryway and emergency exits. 
Aside from what's needed, there will be elements your church wants, such as a designated music area, technology hub and social hall. You may even have illustrations or inspiration boards showing how you want the new building to look. 
It's important to set reasonable expectations with your members to ensure no hearts get broken when the plan changes. 
As great as an illustration appears, builders may find technical or geographical obstacles that limit their ability to provide everything desired. Adaptability to any challenges that may come your way during construction is necessary. 
5. You Should Have a Grand Opening
When your church nears completion, you and your congregation will likely work on planning the first service in the new building. 
However, you should inform the surrounding community about the new building. Even individuals with different beliefs can be interested in a new project and may want to check out the building. It's a great outreach opportunity. 
You should also acknowledge the church's history and the building that came beforehand. Congregants and community members likely have connections to the old church, whether it's through regular worship or special events. 
You might even choose to display photographs or incorporate pieces of the old building to show appreciation for all the good things done in it. Your opening should include everything that makes your church special, from music to food to mission projects. 
The opening should be a celebration of all that your church did and all it plans to do. 
Building Your New Church Home
Building a church is a huge decision that brings excitement along with responsibilities. Getting the right people involved and spending responsibly lets you create a new church home for you and your congregation to grow and thrive.