As stewards of God's creation, we must make sustainable choices where possible and wisely use the resources He has provided for us. This calling leads an ever-increasing number of pastors to pursue LEED certification for their new church builds.
Pursuing this eco-friendly certification demonstrates a church's commitment to stewardship of our natural and monetary resources. It's also an excellent opportunity to unite with the community in a combined effort to fight climate change.
What Is LEED Certification?
LEED is the most widely recognized set of specifications for eco-friendly structures across the globe. The U.S. Green Building Council – the developer of LEED – created this certification to raise the standards for design, construction, and operation.
To gain certification, you must apply and meet all of the requirements. Every design will need to consider the environmental impact of its location, the materials used, the energy required, and the waste generated. Approval works on a points system, requiring at least 40 points to reach certification. Above that, structures can earn silver, gold, or platinum status.
So, what are the effects? A study found that by building along LEED standards, buildings contributed 50% fewer greenhouse gases than conventional buildings due to water consumption, 5% fewer GHGs due to transportation and 48% fewer GHGs due to solid waste. 
How Can Your Church Meet LEED Guidelines?
When designing your church with your chosen architect, there are nine eco-conscious categories where you can earn points toward certification.
1. Energy and Atmosphere (33 possible points)
This category focuses on designing a finished structure with energy-efficient systems and renewable energy sources. Purchase certified appliances and work with knowledgeable contractors who can help you choose the best mechanical, electrical, and plumbing systems.
Another great way to earn some points is to produce your own energy with solar panels or geothermal systems, or purchase renewable energy credits to power your church.
2. Indoor Environmental Quality (16 possible points)
Indoor environmental quality prioritizes the experience and health of individuals using the building. In this case, that's your congregation, visitors, and staff. You can earn points for air quality, lighting, views, and acoustics, to name a few.
Take steps toward earning points in this category by being a smoke-free church. You can also install approved HVAC systems with filtration. You should also consider installing plenty of windows to let in lots of natural light – for even more points, make sure the windows can open to let in the fresh air.
3. Location and Transportation (16 possible points)
Earning points in the location and transportation category requires choosing a building site carefully and examining the ecological impact. You should also try to reduce vehicle travel and improve health through physical activity.
Improvements to your design in this category could look like bike racks and electric car charging stations. You could also choose a site close to public transportation so your congregation won't be as reliant on individual vehicles.
4. Materials and Resources (13 possible points)
You can gain credits for materials by optimizing your use of natural resources. The goal is to reduce the use of virgin materials and toxic chemicals. Whenever possible, you should use recycled products.
You might also use low- or no-VOC (volatile organic compounds) paints and stains. You could also pick materials made from renewable or responsible materials. Bamboo flooring would have a lower ecological footprint than hardwood.
5. Water Efficiency (11 possible points)
Water efficiency points are for reducing your church's water usage, both indoors and outdoors. An easy way to accomplish this goal is to plan for low-flow plumbing fixtures in your build. You could also collect rainwater to use for landscaping.
6. Sustainable Sites (10 possible points)
To earn points for sustainable sites, you'll need to choose a location for your new building that meets a few criteria. The site shouldn't take over any farmland or remove vast amounts of natural resources.
You and your contractor should also have a plan in place to reduce the pollution from your site, watching for soil erosion, air quality from construction dust, and chemical runoff.
7. Innovation (6 possible points)
There are only two ways to earn credits in this category. You can hire someone for the building team who's a LEED Accredited Professional. Additional points are up for grabs for builders who demonstrate significant design innovation.
8. Regional Priority (4 possible points)
You can earn regional priority points by adding aspects to your church building project that take into account needs specific to your geographical area. If you live in a drought-affected region, choosing to xeriscape – a water-efficient landscaping style – rather than engaging in traditional landscaping could earn you points.
9. Integrative Process (1 possible point)
Your new church can earn one credit just for being intentional with your eco-friendly choices from the get-go. You'll need to prove you established specific goals in the design phase and analyzed your choices every step of the way to integrate all systems efficiently.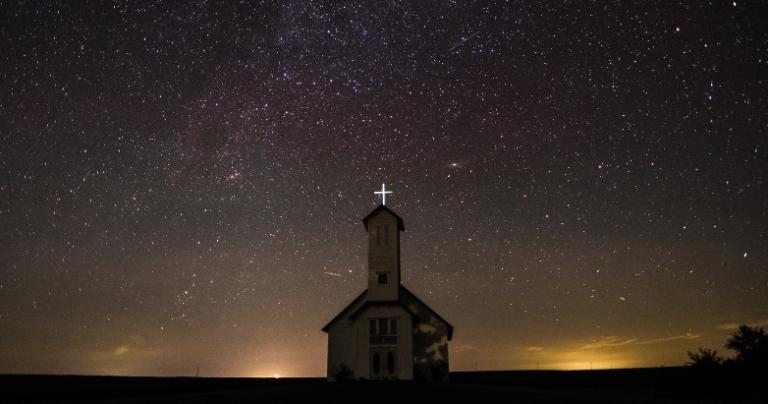 Don't Snooze on Designing Your Church for LEED Certification
If you plan to earn LEED certification for your church building, the best time to start is right now. Many of the credits require you to prepare for them in the design process. Waiting until construction has already begun may be too late to get some of those points.