Hosting a Christmas festival in your community is a great way to unite people. Celebrating the birth of our Lord and savior is already exciting, but doing it together as a community spreads the faith. 
Creating the perfect Christmas festival requires a lot of planning. You can include many things that will make this a memorable moment for everyone. Here are six tips for planning a festive gathering for congregants. 
1. Plan the Basics
Before you get the ball rolling, start thinking of ideas at least one or two months in advance. This gives you the time needed to prepare and deal with any issues. 
Determine your budget before making defined plans. You want to avoid stress by planning too much and going over the amount you can spend. Money can be tight around the holidays. U.S. consumers spend $942 on average for gifts, so with that in mind, you need fewer activities than you think and should focus on more critical things to include.
2. Set a Date and Time
The holiday season is busy for everyone. Consider looking at other upcoming events before choosing a date and time for your festival. You should factor in some of these things when planning the date and time of your event:
Determine if it should be during the day or night

Avoid events too close to Christmas day

Fridays are the most common day for events

Fewer things are going on at the beginning of the month
3. Determine Your Location
Finding the right location depends on a couple of factors. You should anticipate how many people you think will attend and what the weather is like in December for your area. Some options can include the following:
Community municipal buildings:

A town hall is typically a convenient location and can fit many people.

 
Street party:

If the weather holds up, a

street party in the center of your town

is great to ensure it does not become too crowded.

In your church:

If the weather is not on your side or you want to play it safe, you can gather in your church. You can even make it a hybrid indoor and outdoor event.

Town square:

This is a great option that allows the community to feel involved. Be sure to check on logistics like parking and security.
4. Choose Food and Beverages
Food and drinks can make or break your event's success. Having delicious food for everyone to enjoy encourages people to stick around longer. It is best to offer items your guests can eat with their hands while enjoying the rest of the festival. 
You can look in your local community for food vendors since they are already familiar with regional preferences. Another great option is food trailers. They offer a lot of flexibility and can be approximately 12 feet or larger, so they are ideal for serving a crowd. They can easily be moved anywhere to fit your festival's layout. 
5. Create a Festive Atmosphere
The atmosphere is another way to set the tone for your event. A beautiful and festively decorated setting gives off the energy you are trying to provide. Here are some must-haves:
Light displays:

Lights provide ambiance

and light up dark areas. Displays are a part of the holiday season and can also be added to a tree. 

Music:

Music brings life to any event. Your church choir can sing holiday favorites. 

Manger display:

Setting up a manger display for decoration can be a great way to remind people why they are gathering. 

Shops:

Invite local vendors and holiday pop-ups to attend your event. This can help people get inspired for their Christmas lists.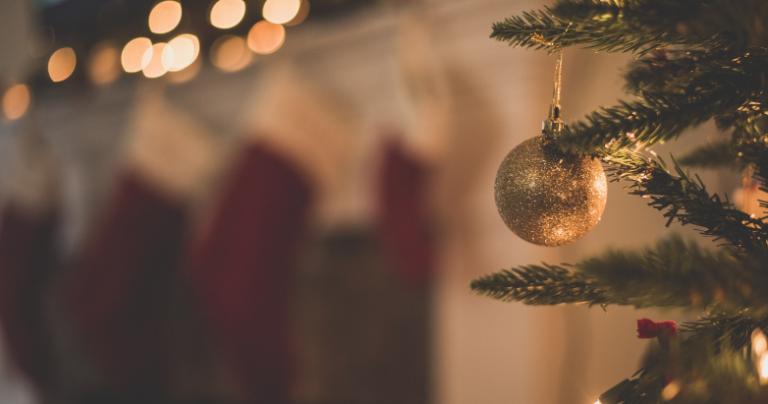 6. Provide Activities
Activities make festivals fun, and they can appeal to all age groups. Some things to offer include:
Crafts

Scavenger hunt

Ugly sweater contest 
Embrace the Christmas Season
Creating a Christmas festival for congregants and community members is a fun way to get everyone together during this busy time of year. It can be especially helpful for those who don't have a family to celebrate the holiday season with. 
Ensure everyone is welcome and comes away with a good feeling about your church. You may even attract more congregants. Gather together and celebrate the birth of Christ.