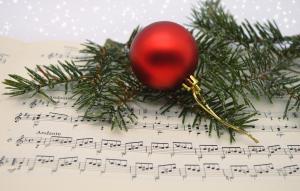 Merry Christmas to you and yours, wherever you may be! When I think about the impact of the Christmas season on my life, there are a handful of experiences that stand out. One of the most memorable experiences happened when my family and I lived in Michigan.
A Grouchy Neighbor
Anyone who has lived in Michigan knows that there are two things you can be sure of in the winter season there. It's going to be frigid, and there's going to be lots and lots of snow!! This Christmas was no exception.
As a family, we always love to pick a night the week leading up to Christmas and sing Christmas carols to our neighbors. We dress up in Christmas garb and take instruments with us to spice up the songs. We've taken kazoos, tambourines, and guitars. That particular year, I remember that we had a trumpet.
Earlier that year we had moved into a new neighborhood, and we had met and liked most of the neighbors. However, Mrs. Smith, a woman in her eighties, didn't like us much. She would often yell at the kids for playing or riding their bikes in the street, and she complained that they were too loud. She never had anything nice to say.
Our kids had gotten to the point that they were afraid to go on that side of the house. They didn't want to run into her. Mrs. Smith's son even took the time to warn us that she was old and grouchy and that she didn't like kids!
So, that year as we planned our Christmas caroling, I asked my wife if she thought that we should go caroling to our grouchy old neighbor. As we discussed it, Tyson, our nine-yr-old son, came to us and said that he felt like we needed to go over and sing to her.
We decided to go. The worst she could do is tell us to leave, or throw something at us, or both!
We definitely needed to warm up our voices first, though, so we walked through the cold and knocked on the doors of a few of our other neighbors. We were met with smiling faces and grateful hearts. Our neighbors loved our songs and the spirit that they brought.
There is something amazing about singing the joyful songs of Christ for people at Christmastime. There is a special spirit that I feel every time we carol. Perhaps it's because the Spirit is testifying of the truth in the songs through more than just words.
Kindness and a Christmas Carol
The toughest door was up next. We approached Mrs. Smith's door cautiously, began to sing, we knocked on the door, and rang the doorbell. No one came to the door as we sang through the first song. We began singing another song:
Silent night, holy night!
All is calm, all is bright.
Still no one came. We started to leave.
We had gotten halfway out of her driveway and across the street when the door opened. The neighbor had heard us after all. Tyson noticed her and went back.
By that time the rest of us had gone across the street. I noticed that Tyson was still in her front yard, and I went back to retrieve him. That's when I saw Mrs. Smith and the open door. She said that while she was watching the movie A Christmas Carol, she heard Christmas carolers outside. At first she thought she was imagining it, but then it seemed the songs were real, so she came to the door.
She couldn't believe she found us there. As tears welled up in her eyes, she explained that she had always wished for it, but that she had never had Christmas carolers come to her home and sing songs for her ever before in her entire life.
She gave Tyson a hug and said thank you over and over again.
A Kind Neighbor
From that time forward, Mrs. Smith became the best neighbor in the whole neighborhood. When the kids played in the streets, she would invite them into her yard to have ice cream. She would send them home with treats. She smiled at them. She said hello to them. And she began to give them birthday cards every year, even after we moved to Florida.
This experience taught me so many things. Mrs. Smith was not a grouchy old neighbor. She was a neighbor who needed to feel the love that Jesus has for her. She felt it that night through the humble efforts of a nine-year-old boy and his family.
The love of Christ changed the way that she treated the people around her. It allowed her to feel like she wasn't alone in this world.
This is the Christmas Spirit. We are not alone! You are not alone. Christ loves you and each one of us. When we feel that and understand that, then we can help our neighbors in our lives to feel the love of Christ by serving them and lifting them, even if it's with a simple song or a smile.
This Christmas, let's remember that a simple act of kindness can help us and our neighbors to connect with Christ in the spirit of the season. Merry Christmas!