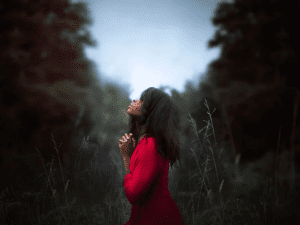 We are living in a time of broken connections. The COVID pandemic has separated extended families, beloved neighbors, school groups, work colleagues, close-knit ward members, and others we miss terribly. Zoom has enabled a wide variety of meetings and instructional opportunities, but isolation wears us down when we cannot connect as feeling, sharing individuals.
As we emerge slowly from COVID, we cherish the renewed connections, which we honor as opportunities to live Christ's second great commandment: to love and serve his children. And we  recall with gratitude that our most important connection, our connection with Jesus Christ, could not be threatened by a physical pandemic or technological necessities. Our connection with Jesus Christ brings us perfect love and understanding, enabling us to love Him as He has first loved us.
Connected Teachings and Covenants
The Book of Mormon, especially with the guidance and tutoring of the Holy Ghost, fosters and  perfects our connection with the Savior. It connects us as well with the Savior's teachings and His gifts, including the closely connected and interactive blessings of faith and hope.
The connection is expressed specifically in Moroni 7: 40–42.
How is it that ye can attain unto faith, save ye shall have hope? . . . [Y]e shall have hope through the atonement of Christ and the power of his resurrection, to be raised unto life eternal, and this because of your faith in him according to the promise. Wherefore, if a man have faith he must needs have hope; for without faith there cannot be any hope.
I like to consider these characteristics and blessings together, as they interrelate in so many ways. When they disconnect, tragedy may be inevitable.
As I study faith and hope, I sometimes differentiate hope as a personal application of faith. Consider, for example, an experience of Laman and Lemuel.
Flawed Connections
Nephi's older brothers were attempting to understand some of Lehi's teachings (1 Nephi 15:8–9). They did not seem to doubt that Lehi's visions and his teachings were true (showing faith), and they asked Nephi to explain the meaning to them. When Nephi asked them if they had inquired of the Lord, they explained, "We have not; for the Lord maketh no such thing known unto us" (without personal hope).
People like Laman and Lemuel may have faith in God's presence and His power, but without hope that they can benefit personally. As D. Todd Christofferson has reassured in a talk entitled "God Loves You," "His is a Father's pure love—universal to all yet personal to each." Laman and Lemuel knew that they did not have Nephi's level of relationship with God, and they lacked the hope to realize that God would communicate with them according to their personal situation and need—if they asked.
 Supported Connections
 Alma understood how Christ supports people according to their need for faith and hope. As he explained to the oppressed poor of the Zoramites, who were experimenting with seeds of faith, "If ye have faith ye hope for things which are not seen, which are true" (Alma 32: 21). These humble converts were willing to grasp this hope of personal progression.
The oppressed Zoramites taught by Alma did not have easy life circumstances. But their hope gave them courage to make transformative changes in their lives. For those of us caught in  difficult circumstances today, President Nelson has given us this assurance: "Individual faith, if anchored firmly to eternal truth, . . . will give us hope when there is no hope."
President Nelson has cautioned us that "a more excellent hope is mightier than a wistful wish." Faith and its accompanying hope require mental, emotional, and physical action. Peter testified of being blessed by the Father and the Son with a "lively hope" through the Savior's resurrection.
Blessed Connections
One of the most striking examples of "lively" faith and hope in the scriptures is Helaman's army of the 2,000 stripling sons of the Ammonite converts. These young men "had been taught by their mothers, that if they did not doubt, God would deliver them." God did deliver them; none was lost. As they assured their leader, Helaman, "We do not doubt our mothers knew it" (Alma 56:48).
The 2,000 had unwavering faith in God and unwavering hope in their mothers. As the prophet Ether would later proclaim,
 [This] hope [for exaltation which] cometh of faith maketh an anchor to the souls of men, which would make them sure and steadfast, always abounding in good works, being led to glorify God. (Ether 12:4)
Connections for all
 You may say, "But I'm not Nephi or a stripling warrior. I have faith, but not on their  level. How can I ask for personal hope as they had?" But you are a precious son or daughter loved by the Savior. All of the suffering Zoramites were his loved children. They needed to begin with a seed of faith to enable personal hope.
In the October 2021 General Conference, Brad Wilcox assured, "God's message is that worthiness is not flawlessness. Worthiness is being honest and trying." You can do this. Jesus Christ wants to hear your prayers as you express the condition of your faith and your hope, and ask for His guidance and His blessings.