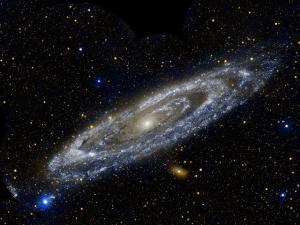 If you assure a deaf person that you willingly make accommodations for individuals with disabilities, you may find yourself talking to an angry deaf person. Deaf individuals refuse the category "disabled." The sign language of the place they reside is their native language; the spoken language of the area is a secondary language they read and write. Language, a gift from God, whether of words, signs, or visual images, is used to make things happen—both human and divine.
Languages of Bonding
Language enables us to bond and function together. A Gospel supplement warns, "How we use language shows how we feel toward God and other people."1
Not all languages consist only of words. Words may be enhanced or replaced by signs, gestures, codes, computer technology, or visual images.
Speaking African Xhosa requires an agile tongue that can produce specific clicks while pronouncing words. Tonal speech, including Chinese languages, changes meanings of words by varying pronunciation with different pitches.
Some persons think and create by manipulating visual images, translating them into texts of words to communicate. World-respected scientist/author Temple Grandin2 wrote:
I think in pictures. Words are like a second language to me. I translate both spoken and written words into full-color movies, complete with sound, which run like a VCR tape in my head
Language of Holiness
 As earthly languages are varied and imperfect, translation involves more than meanings of words. Spiritual translators may request content knowledge in advance so they can concentrate on spiritual and emotional effects.
However, As recorded in Zephaniah (3:8-9), when ready to "gather the nations," God will "turn to the people a pure language, that they may all call upon the name of the Lord . . . to serve him with one consent."
Moses (6:57) explained  that in the "pure and undefiled . . . language of Adam, Man of Holiness is [God's] name."
The Father gave Christ the name "the Word." President Nelson explained,
Under the direction of the Father, Jesus bore the responsibility of Creator. His title was the Word—spelled with a capital W. In the Greek language of the New Testament, that Word was Logos, or "Divine Expression." It was another name for the Master . . .We use words to convey our expression to others. So Jesus was the "Word" or Expression of his Father to the world.3
President Gordon B. Hinckley wrote that He and his mission companion in England began each day by reading the Gospel of John, comparing their ideas of words and verses.
That marvelous testament opens with a declaration of the divinity of the Son of God. It states:
"In the beginning was the Word, and the Word was with God, and the Word was God.
"The same was in the beginning with God.
"All things were made by him; and without him was not any thing made that was made. . . .
"And the Word was made flesh, and dwelt among us, (and we beheld his glory, the glory as of the only begotten of the Father,) full of grace and truth" (John 1:1, 3, 14).
I thought of that declaration much then and . . . much since.
It testifies to the individuality of the Father and the Son. To the Son the Father gave the great responsibility of creating the earth.4  
His Sacred Communication
As "the Word made flesh," Jesus continually delivered, interpreted, and taught the words of His Father, performing miracles with spoken words.5 
Along with miracles, His life events, His teachings, and—above all—His atonement offering exaltation to all humankind were recorded in various forms of words.
He may communicate with us by oral words or words brought to our minds by the Holy Spirit.
Acclaimed Christian speaker and writer C.S. Lewis quoted John's (1:1,3,14) account, testifying, "May the words we use have meaning and truth, knowing what we know about the God we pray to and who is revealed through the Word [who] became flesh, Jesus Christ."6