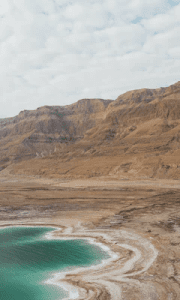 As a large group of missionaries in the Missionary Training Center, we watched  The Lamb of God together. As I saw the Savior nailed to the cross, the Spirit washed over me and testified to me that what I was seeing really happened. Insight with impact from a strong video portrayal of Christ's life can inspire and remain as we recall it with gratitude.
Experiences with The Testaments                                                                  
Many have received similar manifestations. A woman shared with me her experience watching the movie The Testaments. 
Watching Christ be crucified filled me with such an agony in my soul that I just sobbed. I knew that I had caused some of the pain he felt, but I also knew that Christ didn't hold it against me. I felt he loved me and did it willingly—for me. I was of worth to him! I'll never forget the Spirit I felt as I watched that powerful scene.
I also was deeply moved by The Testaments  when I saw it in the Legacy Theater in Salt Lake City on my honeymoon. I cried so hard during the last 30 seconds of that film! I rejoice that movies about Jesus can be  deeply  moving, with impact that may last for a lifetime.
I'm embarrassed to admit that the realization came later in my life that entities outside of the Church have also made spiritual movies about Jesus Christ. In recent years, I've deeply enjoyed watching what filmmakers both inside and outside the Church have portrayed about the Savior's life, offering all of us understanding with impact that remains with us.
Contributions of The Gospel of John
If I could recommend just one movie about Jesus Christ, it would be, without question, The Gospel of John.
Representation of the Gospel
 Except for an introductory preface, all text in this movie comes from the Gospel of John; every verse is present (using the Good News Bible translation), and no extra scenes are added. The movie has talented actors and actresses, and the narrator is particularly effective.
This engaging film portrays several events from the Savior's life that are sometimes not depicted in movies (e.g., John 2, 5, 8).
John records the Savior's serious conflicts with the chief priests leading up to the Crucifixion. Watching them portrayed vividly helped me understand why some people perceived Jesus to be a societal threat, with impact I had not felt before.
Observations for Thought
I've watched this movie in many settings, and I realize that some people don't like ways Christ is portrayed. For example, try watching the three minutes of the movie that matches John 5:36-47. (Using this link will start you at the right place).
Some people react, "Wow, Jesus seems arrogant, angry and rude." I am not suggesting Jesus was arrogant or angry or rude, but when you consider the words that he says, it's hard to imagine them being said in a gentle, kind way. Could one say, "You have no love for God in your hearts" nicely?
I'm not saying the movie portrays 100% what happened, but watching a variety of representations of Jesus Christ can expand our ideas with impact as we gain additional insights into his life.
The Gospel of John also contains many poignant scenes. I love seeing Jesus teach the Bread of Life sermon and pray for the disciples just outside the garden of Gethsemane.
Portrayal of His crucifixion includes very tender scenes between Jesus and his mother, and his appearance to Mary Magdalene is also depicted with empathy. The way Christ's resurrection is portrayed gave me a new way to think about why Mary did not easily recognize the Savior.
As of this writing, The Gospel of John is available to watch for free on YouTube. I could not recommend it more highly, and I encourage you to experience it.
 The Chosen also portrays Christ's life with impact.  I edited some short clips from The Chosen based on the connected scripture passages, organizing them by their Come Follow Me week. You can see more here.
Films, which bring together so many arts and forms of testimony, can have intense spiritual power when we experience them with thoughtful appreciation.
(Image Herring/Unsplash)