This is the third article in a three part series by NYC-based photographer Felicia DiSalvo. Click here to read parts 1 and 2.
Along the way, many people who have been in or have entered my life have pointed things out to me.  I think that learning things from other people has really affected the way I perceive the world and not take it for granted.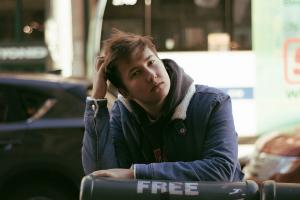 Between sophomore and junior year of high school, my focus in photography switched from scenery to portraiture and editorial style photography.  My muses were the people I surrounded myself with rather than the physical world.  I couldn't understand, for the longest time, why I made this switch.  I thought it had a lot to do with Instagram and popular photography on that platform.  People began to point out things to me that they found in my portraiture.  Multiple times Stephen had told me he is fascinated by my photography page because I was capturing my subjects in a way that made them look like they were longing for something.  It is not that this validated that my work wasn't frivolous, it made me realize that through my work, I see and capture humanity and the essence of my subjects.
At the end of my junior year, a dear friend of mine asked me to capture her and her husband's engagement photos, which was my favorite photoshoot of 2018.  Seeing the happiness and love bounce off their faces was so powerful to me and more powerful than any other photoshoot that I had worked on that year.  This made me realize how much more intentional I have to be with my work.  Over time, moments like these taught me the capabilities I have to be able to dive into the work with my entire heart, going deeper into these projects with the intentions of being vulnerable and showing my love for it.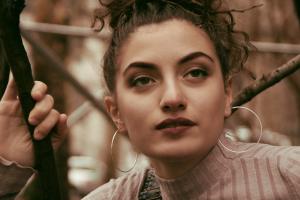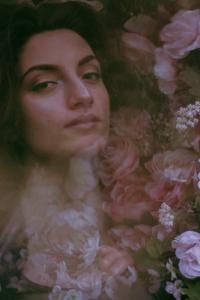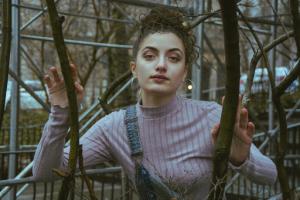 I have a funny story that took place this same day.  When I arrived home, I was hit by the dehydration and exhaustion from shooting nonstop on the first hot day of the year.  As I was reaching into the refrigerator to grab some water, I blacked out for about five seconds.  In those five seconds, however, I felt like I was inside a dream.  The dream appeared to be a montage of hundreds of engagement pictures that I had never seen before.  It was like I made them up in my head.  I was overtaken with joy . This "vision" made me want to continue sharing that joy…I wanted it to last forever.  I don't really believe in "signs," but this honestly felt like one.
Finally, when I published my favorite photos from this session, one of my friends pointed out in her comments that it was clear that I loved the people I was photographing. I was very pleasantly surprised that this fact was so apparent.  This was another lesson that taught me about how much photography is an invitation for myself and others to see something more, something beyond the surface level of human interaction and emotions.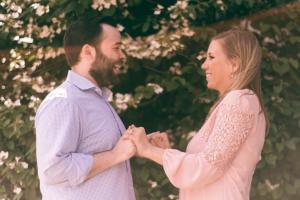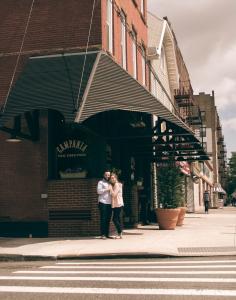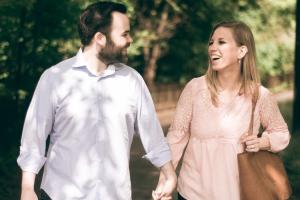 My love for photography reached another important stage during my senior year of high school when I discovered my love for fashion and realized my dream is to become an editorial photographer.  I was fascinated by the art that comes from the fashion itself, whether avant garde or more conventional, and the poses that models and photographers come up with in portraying someone's designs.  The entire process of a photoshoot fascinated me, and this became my outline for how I worked in photography. 
When a designer creates a collection, they are pouring their heart into something that can make the person wearing the clothes feel confident, happy, or unique.  Fashion shows have become so theatrical. When a designer creates a garment, they have an entire storyline attached to it. I've come to see that designing is intimately entwined with human experience and desire.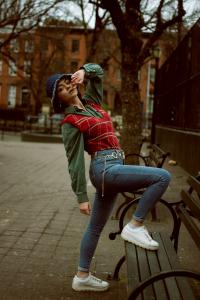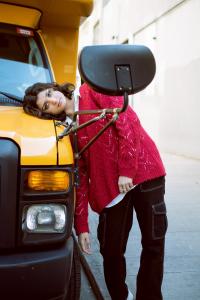 Similarly, fashion photoshoots capture models creating interesting poses, juxtaposing backgrounds with themes, the garments, and the look of the models themselves.  Fashion photography is one of the most expressive in terms of how models are portrayed and pose.  This has always inspired me, and I make sure that I am always learning new techniques and poses to create more creative photoshoots each time.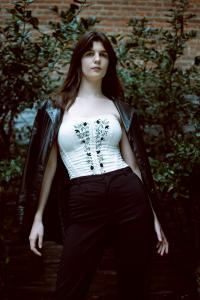 When capturing my models unconventional poses, I see something more than just the fact that it looks unique.  In the case of displaying a garment, it allows viewers to see a designer's work in a fascinating way, and leads them to want to know more.  Unconventional poses may also be able to invoke a message or an emotion that relates to the collection.
See more of Felicia's portfolio here.