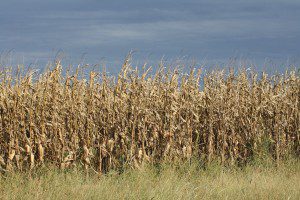 It's autumn.  Things are dying, and I don't like it.
Maybe it's my lament that the tomato vines have crumpled and the beans succumbed and withered.  Maybe it's my despair over the browning earth, scorched by frost and wind–winter's shock troops.  Maybe I just don't like being cold.  But I have a hard time letting go of autumn.
It seems to me that you can let go of the season in two ways.  You can pray to push the frost back, stomp your feet at that cold (you can keep it, Minnesota!).  If Dylan Thomas were a gardener, he would have raged, raged, against the dying of the tomato.  Do not go gentle into the night.
Or you learn the art of release.  Really let it go, like Elsa.  Maybe not celebrate autumn.  Maybe not love the gnashing, lashing wind that throws down the leaves.  Maybe not despise the turning of the seasons.  But release autumn.  It came.  It flourished.  It died away.  Now bless autumn as it spins into the southern hemisphere as spring.
The only way I know how to release autumn is to observe it, to see that last pumpkin, its curved sides archipelagoed with warts.  I watch the praying mantis, creeping upside down, gravid, crinkled brown as shed leaves.  I see the leaves of the apple tree, gray as dead felt, mummified by the cold.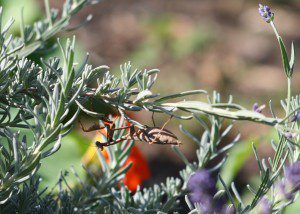 Of course, learning to release autumn, points toward the moment when we must release all things–relationships and work and life itself.  It reminds us that there comes a time–many times, actually–when we must release ourselves into God's care.  It's practice.
The great Dutch Mennonite minister, Hans de Ries, wrote this prayer for the little release of evening.  Maybe we can make it our own.
When the last evening of our life comes, 


and we are not to be awakened except 
by the voice of an archangel, 


may we rest in you, 


committing our souls into your hands 



	

as our bodies await a joyful resurrection at the last day. 

 
from Hans de Ries' Prayer for Evening  (Mennonite Minister's Manual, p.30)