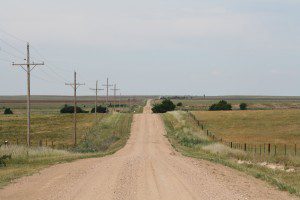 For the last couple of years, I've been waking up in the morning and saying to God "May I do your will today."  I've determined to make that little prayer the first thing on my mind.  Then I shamble to the bathroom.
I picked up the idea from Kent Rogers, our community Holy Week speaker several years back, who urged us to commit to doing God's will in our lives and neighborhoods.  What I've discovered along the way is that doing God's will involves more than just being open to what God wants me to do.  In fact, knowing what God wants is half the challenge.  Doing God's will is first and foremost a way of seeking.  It implies a kind of life that flexes in a back and forth relationship with God, what Ignatian spirituality labels the "call and response" between us and God.  Life imitates prayer, with its reaching out and receiving, its listening and responding.
The apostle Paul got swept up into this sort of call and response when he ran into Jesus on the way to Damascus.  After Jesus caught him up short, he prayed "What am I to do, Lord?" (Acts 22:10).  It's the great "what's next?" of the Christian walk, and it's laid out all along Paul's life after meeting Jesus.  The what's next? of the Damascus road leads to the what's next? of three days in the dark leads to the what's next? of Ananias leads to the what's next? of the deserts of Arabia.  Saul the persecutor became Paul the proselytizer of the Gentiles by asking that little question and following where Jesus led.
One thing leads to another–which doesn't sound like much of a revelation, except that all too often we think that knowing and following God's will for our lives is this grand thing, this weighty thing, this charge to go off and do something glorious.  We come to imagine that God's will is this lightning flash that illuminates the landscape of our lives and sends us off on God's consequential errand.
But most of the time, finding God's will means responding to Jesus' call moment by moment.  It's listening and paying attention and taking steps of faith.  Little ones.
Where's God leading you in this new year?
Is there some wound you need to heal, some word that needs to be spoken before it's too late?  Is there some way that you need to live fully and truly the life that God has given you?
What's next?