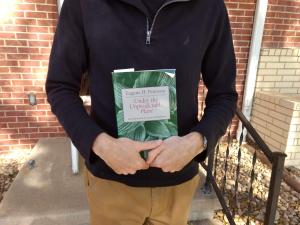 Eugene Peterson passed away Monday morning, October 22, 2018.  What a loss to the church! Peterson's writing has helped me grow as a writer, pastor, and human being.  Here are a few things I've learned from him:
To become a contemplative pastor.  In his book, The Contemplative Pastor, Peterson calls for a return to ministry rooted in ongoing encounter with the living God.  He recommends scheduling in time for prayer and devotional Scripture reading and then guarding that time fervently.  In Under the Unpredictable Plant he writes, "A contemplative life is not an alternative to the active life, but its root and foundation" (p.114).
To measure ministry by a different yardstick.  Peterson asks in Christ Plays in 10,000 Places: "How has it come to pass that after twenty centuries of rejection, North American Christians assume that acclaim by numbers is a certificate of divine approval? The significance of the church has never been in King Number" (p.288).  On other occasions, he's recommended going to the smallest church a person can find and giving it a try rather than picking a church based on smoke machine production values.
To encounter Christ in the everyday.
 Becoming alive to Jesus in the everyday, to all the ways that he shows up in creation, life, and other people, is to begin to live a life fully alive.  The Jesus way, writes Peterson, "is a way of living deeply and fully with the people here and now, in the place we find ourselves." (
The Jesus Way
, p.33).
To listen deeply to the word.  We need to read well if we are to follow Jesus well.  We need the words of spiritual writers across the centuries who can share how God's wisdom has wended its slow way through their lives.  But above all we need the words of sacred Scripture, read and savored, like a dog gnawing a bone. "Spiritual writing requires spiritual reading," writes Peterson.  And that means "reading that enters our souls as food enters our stomachs, spreads through our blood, and becomes holiness and love and wisdom" (Eat This Book, p.4).
Requiescat in pacem, Pastor Peterson.  Your long obedience in the same direction has reached its earthly fulfillment.