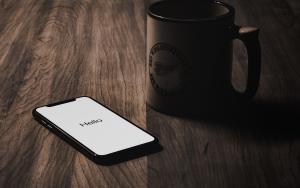 I started my first blog in 2006. Writing as a pastor in a small farming village, I began writing as many people do.
Without a clue what I was doing.
With such limited wisdom but with an increase of willingness to share that limitation with the world.
Much has changed in life since then. I grew up in the chemical valley of southern West Virginia, in the town of Hurricane, and felt my way to faith in a spirited conservative Nazarene church. Today, those roots feel deep but distant as my family and I work and play in the southwestern suburbs of Chicago.
The country boy has come to love a city irrationally and completely.
An Unexpected Gift
To begin a new blog here at Patheos, alongside people like Scot McKnight and Sarah Thebarge, is part of a story of evolution. The larger story moves from the south to the Midwest, from a Nazarene church tradition to independent Christian churches, from work in senior leadership at churches to serving in the second chair hosting a conversation about spiritual formation.
In 2017, I was given the opportunity to write for publication and the result was a book called Becoming Curious: A Spiritual Practice of Asking Questions.
In April of 2019, a second book will arrive: As I Recall: Discovering the Place of Memories In Our Spiritual Lives.
To be able to write is a surprise to me, considering I haven't come that far since the clueless writing of my first blog. I have some years, a few more grey hairs, and a reel of life experience that flickers to view in times of faith and fury.
I don't presume to know why you're reading this. Perhaps you stumbled onto this blog and you are curious what you might find through the posts yet to come.
Therefore in this first post, I wanted to share a few things that are deeply important to me:
An invitation to live in the Kingdom of God.
I believe that spiritual formation – the life of becoming like Jesus in the skin we're in – is the most compelling thing that Christianity has to offer. We often "bury the lead" so to speak in offering a call that is limited to heaven when we die.
There is so much more beauty to life with Jesus than that.
Spiritual formation to me is more than just "disciplines" or "practices" or even intellectual approaches to faith. Formation is tending to a soul that can be lost and abused long before breath leaves our bodies. It includes the questions we ask, the memories we tend to, the restlessness that stirs in us throughout the stages of our lives. Spiritual formation is evidenced by the character we use in speaking publicly, politically, and interpersonally.
Spiritual formation includes the whole of our lives – everything becoming.
There is space for art in faith.
I have long been a believer that art – music, poetry, novels, musicals, movies, etc. – hold glimpses of holiness we often miss. This blog will have as many references to cultural and artistic resources as to spiritual classics and Scripture.
Media and the arts are seasoning to our soul, if we invite them to be. I regularly invite them to be.
I don't take myself too seriously.
The arc of my life has helped me to understand quite clearly that God has given the gift of life, and I simply steward and enjoy it for His good. In that equation, to take myself too seriously is to create an unnecessary need for TUMS.
I will use sarcasm, I will poke fun at myself often, all for the purpose of coming at life and spirituality from underneath which is where most of us live.
We are called saints, but we are saints with scars. Those kind of saints learn to laugh.
It would be great to hear from you in the comments and I also welcome you to join me for a conversational podcast I host called otherWISE, where we gather wisdom about living well along the journey with Jesus.
Looking forward to the journey moving forward – the journey of everything becoming.