Distraction comes for us all, in the end.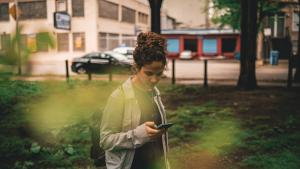 The past few weeks have been interesting in the Tygrett house. Preparing for a book launch requires a LOT of social media presence, strategizing when to release posts and what to include. Add to that reading and preparation for other ongoing projects, and eventually my brain began to bog down.
Something had to give. When our brain is pressed to the point of slogging, we have to decide on a change. One change could be resting our thoughts via switching inputs. We read something out of our field or immediate area of concern. A break from writing, time outside (as much as possible in late-winter Illinois) can give life back to aching minds.
I'm also a huge proponent of reading novels. I work with pastors and leaders who look at reading novels as something that is reserved for people with excess time or (and this is completely unfair) little desire to "grow" through their reading.
The exact opposite is true, however.
Well-written novels draw us into the lives of real people, giving us privileged access to their viewpoints. A good novel will also confront our own humanity by example. I've experienced the voice of novel calling me out through the broken motives of a character.
Like the prophet Nathan to King David, the novel poked a finger in my chest saying, "You are the man."
However, I did not choose a novel. I didn't choose to simply sit in silence and listen. Time outside didn't make the cut. I chose…unwisely.
Instead, I buried myself in distraction. The calling of a game on my phone came loudly, drawing me into the safe and non-committal space of characters performing on a screen. I let myself float into the distraction, embracing all that I didn't have to do.
Distraction comes for us all. I have spent more hours than I can count counseling others on battling distraction in meditation and prayer. Yet I didn't heed my own advice.
Physician, as they say, heal thyself.
Distraction is what we lean into when we have not kept the proper proportions between what is our responsibility and what is above our pay grade.
When we feel too deeply – in a time of suffering, heavy commitment, or significant psychological and emotional work – the distraction is like a super-sized Coke and a plate of fried everything. The glory of the gluttony brings us to a point of artificial rest, a momentary respite from the sharp edges of our own emotions.
Even in the midst of my own distraction, tapping the screen obsessively, I knew what was happening.
"Once I'm done with this level, I'm done," I thought.
An hour later the same thought came a second time.
For many of us, we aren't ignorant of what's happening. Opening Twitter just to "see what's going on" or scrolling Facebook to "keep up with the kids" can turn into hours of scrolling with little effort or attention. We are no longer "there" – we're hollowed out by our inattentive and distracted state.
Distraction comes for us all.
The reason I even write this is because it is important to speak these things out loud. Many of us wrestle with distraction, and frankly it feels good to be distracted. I talk with people all the time who say, "I'd like to give time to ____________ but I get home from work and I'm just exhausted. I just want to (insert distraction here)."
But I do understand. Of course I do. Distraction comes for us all.
Distraction isn't a death knell for our spiritual formation, unless we give it the energy it requires to thrive. If mold is constantly provided fresh moisture to feed on, it will grow and take over. However, when the mold dries the growth ceases.
Distraction comes for us all – what happens next is up to us.
So, I told my wife that it was time for a break from the game. She knows that means she has permission to say, "Whatcha doin'?" if I have my head buried in my phone.
I picked up a book that had nothing to do with my writing or creative work these days and finished the entire thing. It was like the first hot shower after a bout with the flu.
Now, I'm taking some time to think about this season of distraction. What was I running from? Was there an opportunity or gift I missed while I wasn't paying attention? Perhaps the greatest question of all is this:
God, what are you inviting me into today – provided that I surrender my distractions?
Distraction is coming for you today – what happens next is really up to you.
(Photo by David Sager on Unsplash)