If we feel stuck right now, perhaps we should stay there?
The life of faith and all that accompanies gives us ample opportunity to feel stuck. Of course, the word can have several different meanings and implications for us.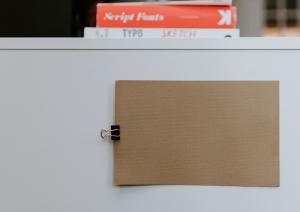 In relationships, stuck is when we are trying to make progress in conversation or action. We move in what we feel is a helpful direction, saying or doing things that appear to be helpful. In some cases, our "helpful" moves are misconstrued and we find ourselves back at square one.
In our parenting, we feel stuck in a rut of unhelpful and even damaging response to our children. We try to understand, empathize, and listen but feel pressured to correct. We eventually return to "what worked before," knowing it didn't work in the first place.
But what else can you do when you're stuck?
Through the process of our creative work we keep typing, painting, and sculpting but the vision stubbornly refuses to emerge. We've kept the disciplines natural to all creative work, we've listened to ourselves, so why are we stuck?
The spiritual life is also a journey with stuck points. We press into vulnerability with God and others, dedicating ourselves to disciplines that train us to love God with everything we have. We even love our neighbor similarly to the way we love ourselves. Yet we feel the weight of inertia – we're moving but we're not.
Or put another way, we are moved in our spirit but we aren't moving anywhere.
Perhaps you can provide your own context for being stuck today. Is it a professional growth path that feels blocked? Are you physically stagnant, feeling stuck in your own body due to illness, time constraints, or even disciplined use of time?
The reason I'm writing this is because I'm dealing with a personal season of stuck-ness. Writing these days comes difficulty. Reading is an uphill climb. The books I'm reading right now are ones that I read slowly, while expending great energy. Creative work feels heavy, wet, and dense right now.
But I don't consider this to be a bad state of things. It is a difficult state, yes. But not evil or broken. Here's what I am learning about stuck points:
When we are stuck it means we are at a point of discovery.
Our tendency is to think of all adversity, difficulty, and challenge as negatives. If we aren't sailing through our day, with television-ready appearance and prototypical relationships, then we can easily declare a state of emergency.
However, it is in the "stuck" moments that we begin the harder work. The gift that Buddhist teachers can give to those of us who follow Jesus is to remind us that all of life is valuable for our growth.
Every detour, deterrent, and difficulty gives us a chance to see things from a different perspective.
As we parent, I find my daughter learns immensely more when she is asked to do something she is hesitant to do. She fights against doing hard things, but it is the hard stuff that shapes our rough edges.
Jesus in one place says that "In this world you will have trouble, but take heart I have overcome the world." (paraphrase). He is neither condemning us to a life of trouble nor telling us to minimize our struggle. In fact, Jesus knew that trouble sometimes means betrayal, injustice, and a cross.
Struggle is feeling stuck in a room, grieved at the loss of your friend and teacher, for nearly 2 days not knowing what would come next. Yet it was that time, that waiting, that pushing against the air that led to the mystery of resurrection.
Why do we shun the "trouble" of being stuck when in fact it is the way to the overcoming?
I want to make a few suggestions for us (and I mean "us") who feel stuck right now. The overarching suggestion is this:
When we are stuck, we should stay there for a bit.
Instead of rationalizing, minimizing, or trying to fill the glass halfway we have to name the "stuck" and stick with it. Of course, it is possible that our "stuck" is a self-sustained endeavor. We are making excuses to stay stuck so as to avoid confronting the stuck-ness. I may have some of that going on in my own life right now. Something to ponder.
Here are two suggestions:
Being stuck is a time to learn about ourselves.
Stuck-ness is a time to have hard conversations about our motivations, expectations, and desires. I believe the grand design of the spiritual life is to uncover and interrogate our desires and impulses. "Stuck-ness" happens to be a great starting point for impulse interrogation.
So if you are a writer, what compels you to write? How are those desires and impulses being thwarted in this creative season? What do you notice about your tendencies, including grammar and syntax, as you experience this "impulse thwarting"?
When you are stuck spiritually, ask the same question. What hopes and desires do you have for your spiritual journey? How would you describe your expectations regarding your own intimacy and interaction with God? Describe your edges of irritation, sadness, and even anger in the way you approach the spiritual life.
Learning about ourselves is the greatest gift from a time of being "stuck".
Being stuck is when we remember that the journey is what matters most.
As I work with people through spiritual direction, one of the things I notice is that even in our relationship with God we are primarily results-driven. It is no wonder then that a primarily "heaven when we die" theology would take hold in a Western post-Enlightenment context. When Jesus' is a post-mortem destination, then "sealing the deal" evangelism means we are eternally "unstuck."
After growing up in that theological context, I realized is that there is a lot of life to be lived in the time between baptism and burial. What are all those ethical teachings of Jesus about, anyway? Is the destination all Jesus cared (or cares) about?
If so, why bother with all the commandments that we need to be alive in order to keep? Maybe that wasn't Jesus' point after all?
The journey of life which includes both the "stuck" points and the "overcoming" of troubles is the point of why we do what we do.
The point of parenting isn't a kid who wins the Nobel Prize. The point is a good Tuesday.
Writing is fruitful not because we win the Newberry Medal or make the New York Times bestseller list. It is fruitful because in those 500 words we hammered out this morning we learned a deep truth about ourselves.
We work and walk through stuck relationships not so we can lead a seminar on healthy marriages someday. Instead, the work is so that we won't be as much of a jerk to our spouse today as last week.
My encouragement to you today is this:
Embrace the stuck.
Learn who you are as you struggle against the thwarting of your own impulses.
Know that the stuck moments of today are our lives.
And never forget that the Spirit of Jesus remains with us, stuck or unstuck, to the end of the age (Acts 1:8ff).
That's what I'm going to do.
(Photo by Kelly Sikkema on Unsplash)